Shopping
Seven Must-have Travel Essentials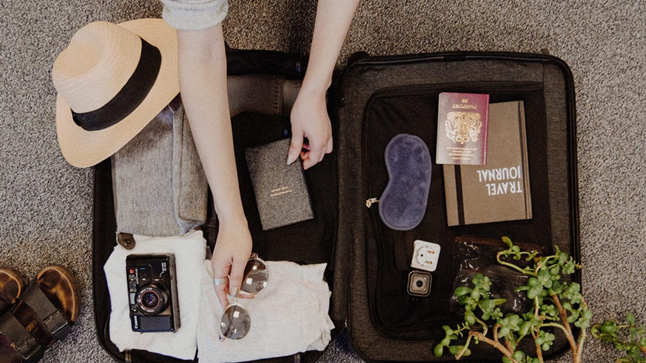 Travelling is one such activity that keeps a human body going. While one is travelling, the only baggage he/she carries is of travel essentials and nothing more. Travelling is one of the crucial parts that not only helps in boosting a nation's economy, but it also helps us to learn about different cultures, languages, their lineage, and more.
And while a small first-aid kit, some comfortable piece of clothes, some cash in hand is enough for a trip, there are a lot of other things that we miss out on. Or better say, we should have those things with us, for the hassle-free travel experience. Come, let's have a look at them.
A Travel Bag- No, we are not talking about the laptop bag that you use for your weekend getaways. Here we are talking about a good quality travel-friendly bag. The speciality of such bags is that they come with different compartments and a lot of space to place your things in it. Invest in a good travel bag, and see how your travel experience would be changed.
A Passport Cover- If you are someone who travels abroad for business or leisure purposes, then a good quality passport cover is important. Not only the cover will save your passport from getting spoiled or creased, but also, if you choose a personalised passport cover, it will get you some good insta-worthy pictures. So, what are you waiting for, go online and search the best design in passport covers and order!
A Travel Bag Tag- Another travel essentials include travel tags that will help you find your bag in the heap of bags while you take a flight or travels by a Volvo bus. Also, many e-commerce portals are selling very stylish and catchy looking travel tags. Available at quite affordable prices, you can get your travel bag tag personalised with your name.
A Water Bottle- Though water bottles are such a thing that we carry on normal days as well, but while travelling, we often end up buying packed water that comes in plastic bottles. We cannot cut down the use of plastic bottles to zero, but at least we can try. So, get yourself a leak-proof water bottle with your name on it or maybe a photograph. And we bet you will never forget to carry your bottle with you.
A Travel Journal- No matter how cliche it sounds, but carrying a travel journal to wherever you go is crucial. Why? Simply because whenever you get the time in between trekking or lakeside view teas, you can pen down the beautiful scenery before you in your journal. You might have clicked enough pictures from the expedition, but the charm a hand-written description of a tourist place holds is priceless. Also, it will help you keep a check on your spendings (obviously, only if you mention them :D)!
A Portable Charger- Well, no matter how hard we try to charge our phone while travelling, we always end up with low-battery (read no battery :D) at the end of the day. For those who travel in a group, it is still fine as one or the other person might have their phone charged. But for those who are solo-travellers, a portable charger is important. So, get yourself one before you plan your next trip.
A Pair of Shoes- Often, while packing, we tend to keep the most stylish pair of shoes in our bags. But is it necessary? You are anyway travelling and enjoying your vacation, so only a good pair of sneakers would be very helpful. Especially when you are travelling to mountainous regions or places with a good history and architecture, make sure you slide in comfortable sneakers.
These are some of the travel essentials that one should consider investing his/her money in. As not only these things make your travel experience smooth, but also, these things keep you stylish without even trying for it. :p
Happy Journey!