Shopping
7 Bhai Dooj Gift Ideas for your brother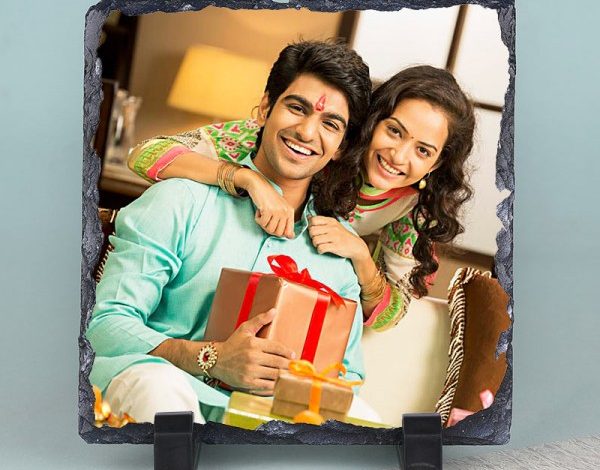 Bhai Dooj is an Indian tradition that is celebrated every year at the end of Diwali festivities with great excitement. The festival of Diwali is celebrated over 5 days which mainly falls in the month of October-November. Bhai Dooj is a tradition similar to Raksha Bandhan which is celebrated every year to honor the bond between a brother and sister.
Bhai Dooj eve will be celebrated on 26th October for the year 2022 which falls on a Wednesday. Every year during the eve of Bhai Dooj, sisters in Indian households invite their brothers to their homes to perform the ritual. The ritual begins when the sister applies vermillion on the forehead of her brother which is followed by tying a kalawa on the brother's hand.
The sister then prays for the long life and well-being of her brother by performing the aarti. The aarti is performed in front of the brother using a decorated thali during the ritual. The ritual ends when both siblings offer gifts to each other to express a sense of gratitude. There are various gift options available that a sister can choose to offer her brother during the gifting ritual of Bhai Dooj.
A sister can choose from different gift options such as a chocolate bar, perfumes, clothing, luxury pens, and much more. There is a wide range of gift options available that can be selected by a sister to offer at the end of the Bhai Dooj ceremony. In this article, we are going to look at 7 Bhai Dooj ideas for your brother.
Rich Coffee
Coffee is the most popular morning beverage all over the world and chances are that your brother may also prefer coffee for his mornings. If that is the case, then choosing a premium coffee brand will be a perfect gift for your brother for this year's Bhai Dooj. Select Sunbean Beaten Coffee as your choice of gift since it is rich in taste, with a strong aroma and creamy texture.
Luxury Chocolate
A chocolate bar has been a traditional choice of gift since ages to express feelings of appreciation, celebration, and gratitude. You can select a luxury chocolate bar as a traditional choice of gift for this year's Bhai Dooj. Select luxury chocolate bars from the range of Fabelle where you can choose from an exquisite range of chocolate bars as a perfect gift option.
Luxury Perfume
Every man needs to suit himself with a masculine fragrance to get himself ready for the day. Therefore, a luxury perfume with a long-lasting fragrance and masculine notes is the perfect choice of gift for Bhai Dooj. Select the Engage L'amante Aqua Eau De Parfum as a choice of perfume that provides a strong and masculine fragrance with unique and contrasting notes.
Luxury Bathing Bar
A luxury bathing bar can be a unique gifting option for your brother since a bathing bar will be used daily. A luxury bathing bar can provide a fulfilling bathing experience while giving an exquisite feeling of freshness every time. Select the EDW Essenza Inizio Homme Bathing Bar as your choice of gift as it comes with an exquisite fragrance that will provide a refreshing experience.
Luxury Pen
A pen can be considered a thoughtful Bhai Dooj gift for your brother since writing is an integral part of everyday life. Gifting a premium luxury pen to your brother can be an appropriate gifting option since he can use it regularly. You can select from a wide variety of luxury pens from the Paperkraft series for this year's Bhai Dooj
Office Notebook
If your brother works in a corporate environment, then a premium office notebook can help to increase his overall work productivity and efficiency. An office notebook can be used for activities such as listing down daily tasks, planning one's day at the office, noting down all the important meetings, and much more. The Paperkraft Signature Black Soft PU Cover Notebook is a perfect choice of a notebook as a Bhai Dooj gift for your brother.
Picture Frame
Memories are captured with the help of colourful pictures, and these pictures need to be preserved properly. Therefore, gifting a good-quality picture frame to your brother is the right choice so he can preserve his set of memories. The best choice of picture frames to gift can be made of real wood or high-quality metal that will remain sturdy throughout time.