Auto
Tips for First-Time Car Buyers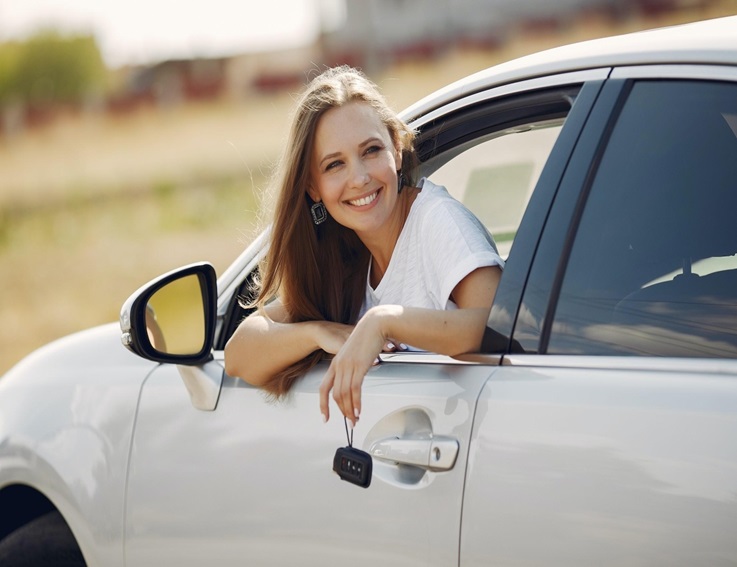 https://www.pexels.com/photo/happy-woman-with-car-key-in-modern-automobile-during-car-trip-4173099/
"Nail biting, with a lot of what ifs": the usual feeling when buying a car or taking out a car loan. But it doesn't have to be.
First-time car buyers often open up a boot load of stresses – budget, repair costs, budget, insurance, budget, reliability – and budget…
If you're a first-time car buyer or just looking for your next ride, check out these tips and make sure you're in the know before parting ways with any money.
Tip 1: Budget
Make sure to look beyond the price of the car itself. If you're scraping and scrambling to squeeze every last dollar to get that particular car you really want, it might be worth rethinking. It's easy to get carried away when browsing cars online or looking at vehicles that your family and friends drive.
Remember, you'll have insurance, possibly registration and if it's a used vehicle – maybe some repairs or services to pay for.
Tip 1(a): Finance. Financing a vehicle is a popular option so make sure you compare car loans. Finance allows buyers to get that 'better' car that won't come with a series of hidden repair costs caused by previous owners. An online loan calculator gives you the chance to see what interest rates and repayments will look like.
Did you know? Around 90% of car sales in Australia are arranged through finance!
Tip 2: Know What You Need
Look at vehicles that suit your needs and your predicted needs. It's easy (and fun) to look at sports and performance cars and luxury SUVs for example, but will they match your transport needs? Will you have to park your car in poorly lit areas or on the sides of main roads?
If you have to travel long distances with passengers for example, an SUV might be a more practical option. A short home-to-university hop each day matches better to a small hatchback.
Tip 2(a): Know the Trim Levels. Make sure you know what features the model variant you're looking at has – it may or may not be what you're hoping for. 2WD or AWD, petrol or hybrid, leather or cloth?
Did you know? Top trim levels (or top-of-the-range models) attract much higher prices than base models? For example, a 2020 Toyota Camry base model is around $28,990, the top trim level: $45,290 – a 56% increase!
Tip 3: Inspection
Checking the condition is especially important with used vehicles. Make sure you do your homework and know of any damage or things that need replacing. Light paint scratches or upholstery damage may allow you to push the price down. Worn tyres and brake pads or oil leaks, for example, add large bills after the purchase. Some car loans even require roadworthy certificates.
If you're not confident with inspecting cars, consider paying a professional to inspect the vehicle. Although you'll have to pay, they may save you a lot of money (and stress) down the track.
Tip 3(a): PPSR. The Personal Property Securities Register provides reports on a vehicle's history. Critical information includes whether vehicles have ever been reported as stolen or written off or if there's any finance owing. These can be acquired online for a minimal fee.
Tip 4: Warranty
Maximise your warranty. New car warranties from manufacturers not only add peace of mind to your purchase, but also cover expensive repair bills that may crop up. As manufacturers back their products more and more, you can find long and comprehensive warranty options. Note that the warranty stays with the vehicle, not the driver so late model used vehicles are often still covered.
So which manufacturers offer the best warranties? Here are some of Australia's top options, depending on model and year…
Kia: 7 yr / unlimited mileage
Mitsubishi: 7 yr / 150,000 km
Toyota: 5 yr / unlimited mileage
Subaru: 5 yr / unlimited mileage
Ford: 5 yr / unlimited mileage
Volkswagen: 5 yr / unlimited mileage
Hyundai: 5 yr / unlimited mileage
Did you know? In the 1990s, the average new car warranty was only two years / 50,000 km. Build quality has come a long way.
Tip 5: Test Drive
Make sure you like and trust the way the car feels and drives. It's easy to 'fall in love' with a car online or in a car showroom. Talk to the seller about taking the car you're looking at for a quick spin and let them know the things you'd like to test out – A/C, cruise control, infotainment and heated seats for example. If you've done your homework on the trim level in Tip 2(a), you'll know what features to look out for.
Tip 5(a): If the vehicle is parked in a tight spot, let the seller reverse it out. Reduce and avoid any chance of damaging the car.
At the End of the Day…
The ultimate goal is to get from A to B safely, comfortably and with minimal wallet damage. Selecting the right vehicle for your needs that won't end up costing more money than it's worth should come naturally with the above tips taken into consideration. Ask any older driver about their first car – you'll see them either roll their eyes or smile. Be the latter.