Education
Things To Do While Preparing For Your Board Exams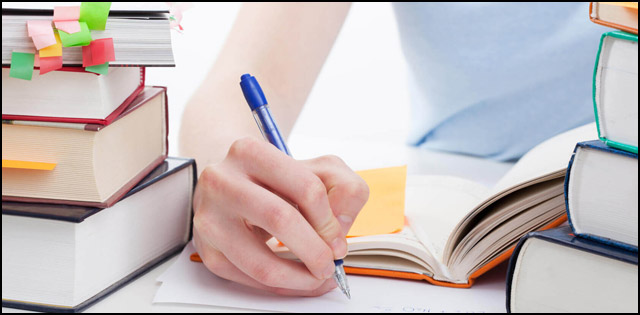 Board Exams are a very important part of your student lives. The Directorate of Government Examinations, an independent department functioning under ministry of Secondary Education, Government of Telangana  is in charge of conducting the SSC/OSSC Public Examinations as well as a number of other minor examinations. This Board of Secondary Education, Telangana also known as bse Telangana is responsible for Prescribing syllabus and books, granting affiliations to the schools all across the state and conducting Class 10 board exams. Class 10 and Class 12 are the major turning points of your education system. You have to prepare well, if your wish is to perform well in these exams.
Find here some things to do or tips to follow while preparing for the board exams.
Crack Your Board Exams
While it may appear tough and not that easy to score 90% in the exams, it is also not a totally impossible feat. All that you have to do is concentrate and prepare well for the board exams. If you are a student of either Class 10 or Class 12, you will find these tips quite useful. These tips and tricks will help to reduce your stress and fear of exams.
Clean up your desks, remove the distractions and organise space to spread out your study and reference material.
Start studying early on, as it will then give you enough time to revise your subjects once or twice before the final exams
Study early in the morning, as you are likely to be more fresh then and make sure you get adequate sleep the night before
Strategise your studies and prioritise it in a piece of paper, based on the topics and concepts that you have to learn for a subject
Spend enough time for all the subjects and create a schedule for all the subjects with more focus on areas where you are more weak
You may get monotonous studying the same subject continuously, hence it is always best to mix up the subjects, while studying
Do not try to cram all the concepts in the last minute but go to the depth of the fundamentals of the subject and understand it thoroughly
Prepare notes on the important topics and key formulas or theorems that you have to learn for the board exams
If its theorems or formulas that you are learning, write them down after your studies to ensure that you will get it right
Quality studies as well as proper atmosphere for studies are very important for Class 10 and Class 12 students.
Solve question papers to be familiar with the exam pattern and the marking schemes
Most Effective Exam Resources For Students
Apart from following the given tips to ace the exams, students are also advised to refer to the given study materials to prepare for the exams:
Syllabus to create the study plan
Time-Table to know the Exam Dates
Textbook- class wise and subject wise
Chapter wise / Topic Wise Important Questions
Chapter wise Solutions for All Subjects
Sample Papers
Previous Year Papers
You can refer to these resources to get the best results. TSBIE is in charge of providing the most suitable resources for those students of Class 12, who are aiming to score high in the board exams. Following these tips will not only motivate you but will also help you in time-management, thus helping you to achieve good marks in the board exams.