Education
Where to Read Full Books Online for Free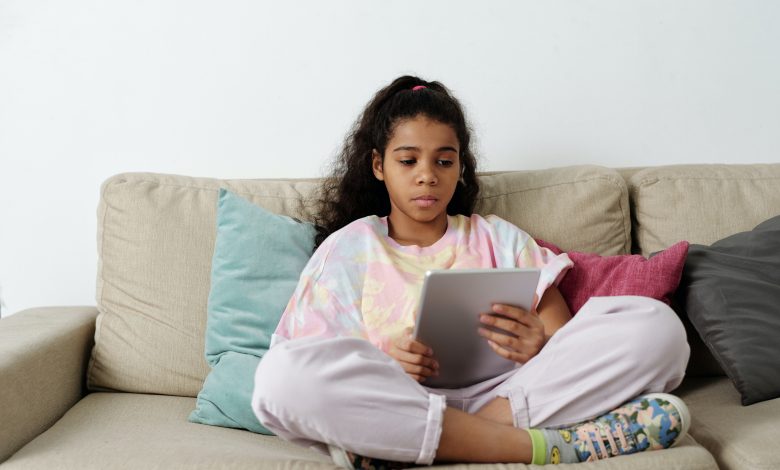 There are plenty of places where it is free to read books online. But you can often read only a portion of the book, and either have to pay to see the full book or tediously wait for each new chapter to come out. Luckily, there are several websites where you can read entire books to satisfy you voracious readers out there. Here's where to read full books online for free (or at least very cheaply), as well as some book recommendations.
Project Gutenberg was founded in 1971 and is the oldest digital library. There are over 60,000 books to choose from and they are all full books. The books on this site are all in the public domain, so you'll be able to find plenty of classic novels to enjoy.
Here are some of the full books you can read for free on Project Gutenberg:
Great Expectations by Charles Dickens
Orphaned Pip is an apprentice working the forge but dreams of one day becoming a gentleman. He also falls for beautiful, haughty Estella who is the ward of eccentric jilted bride, Miss Havisham. Pip receives funds from a mysterious benefactor and works to become the gentleman he always dreamed he'd be, and good enough to win Estella's love.
The Scarlet Letter by Nathaniel Hawthorne
In 17th-century Puritan Boston, Hester Prynne becomes pregnant through an affair and has a daughter. She refuses to reveal her lover's identity and as her punishment for her sin and secrecy, has to wear a scarlet letter A (for adultery) on all her clothing. Hester struggles to live a life of repentance and dignity.
Crime and Punishment by Fyodor Dostoyevsky
A poor former student named Raskolnikov commits a murder in the slums of St. Petersburg without any remorse, imagining himself to be a great man like Napoleon who acts for a higher purpose beyond conventional moral law. But as he plays a game of cat and mouse with a police investigator, his guilt begins to haunt him. Only a downtrodden sex worker named Sonya can offer him a chance of redemption.
Wattpad is a very popular fiction platform that has been around since 2006. Here indie authors post their stories and some have landed major publishing and film deals through the site. You can browse categories like fantasy, thriller, and science fiction. Look for the "Completed" tag to read completed stories.
Here are some of the full books you can read for free on Wattpad:
The Unknown Quest (Book One of the Horns of Elfland) by Mark Ash
Thousands of years ago, one of Sherath's ancestors refused to take on a quest. Now his race is dying out and Sherath has yet to come into his full powers. His family has been waiting 300 years for a savior spoken of in an ancient prophecy to save them, but this savior turns out to be a volatile teenager from modern-day Earth. Sherath has hundreds of years of education to use the Power he'll have as an adult; meanwhile, Farinka has access to vast amounts of Power and no training in how to use it.
Paper Ghosts by A.J. Davidson
Counterfeiter Steve Stricker leaves prison and discovers that his former crime partner was murdered on the same day he was arrested by the Secret Service. He tries to bring the killer to justice and ends up exposing a family torn apart by political corruption and incest. Steve tells the Secret Service agent who arrested him what he knows but isn't sure he can be trusted.
The Journey's Dawn (Theurgy: Volume 1) by ChaosHimself
Lyse Opal is a simple farmer who grew up in a small village of one of the most powerful empires in the world. The empire had been peaceful but has been recently disturbed. Lyse hopes to preserve this peace and become a hero. Monsters lurk in his empire with the ability to change their forms and live among humans. Lyse must rise even higher than legend if he wants to save his family and country from a disastrous foe who threatens the stability of the world order. In his journey to collect several ancient gems, he must go up against the dark power of a mysterious guild. He has to summon the powers of gods and defeat the immortal foe before chaos breaks throughout the clans and potentially the corners of the world.
Fictionate.Me is a newer self-publishing platform where you can discover hot new indie authors. You can read several different genres on Fictionate.Me, but the most popular ones fall under the speculative fiction umbrella—fantasy, science fiction, horror, etc. You can use the site's aesthetically pleasing online reader to read part or all of books for free.
Here are some of the full books you can read partially or entirely for free on Fictionate.Me:
Touch of Lightning (Lightning Touch Book 1) by Susan McKenzie
In this romantic science fiction adventure, Lenina will have to use her newly-awakened powers to save the man she loves after disaster strikes. You can read the first five chapters for free or purchase the entire book for $2.99.
Never In Silence by HopefulAttempt
All Reena wants is to live without being hunted, but the world sees her as an abomination and the antagonizing voices in her head refuse to cease. They toy with her and only come into focus when her life falls into danger. You can read this whole fantasy novel for free.
Blossom Tears by Katherine Monroe
A series of mysterious disappearances happen in Gangnam, Seoul's district known for its wealth and glamor. The killer chooses young, beautiful women as his victims and leaves a small bouquet of artificial cherry blossoms the day after the kidnapping at the site of the disappearance sprinkled with the victim's blood. The public dubs him the "Cherry Blossom Reaper". When the daughter of a well-known fashion house's CEO disappears, the case is transferred to Kim Soo Min from Seoul's Investigation Department. But this is not an easy case to solve, even for a detective as brilliant as she is. You can read the prologue and first four chapters for free or purchase the whole book for just $0.99.
Author's Bio:- Jillian Karger was born in Ohio but has lived in and around New York City for over a decade. Since graduating from NYU in 2009, Jillian has had a long string of jobs doing things like scouting books to be adapted for film and researching trivia questions for "Who Wants to Be a Millionaire".
She has done freelance writing as well for sites like Cracked.com and had her Twitter jokes featured on BuzzFeed and funnyordie.com. Jillian has also self-published two novels on Amazon (https://www.amazon.com/Jillian-Karger/e/B07B894DNW).
Follow her blog posts about books and writing advice, read books and publish them for free at: https://www.fictionate.me.