Health
Comprehensive Eye Care with a Board-Certified Ophthalmologist & Cataract Surgeon in New York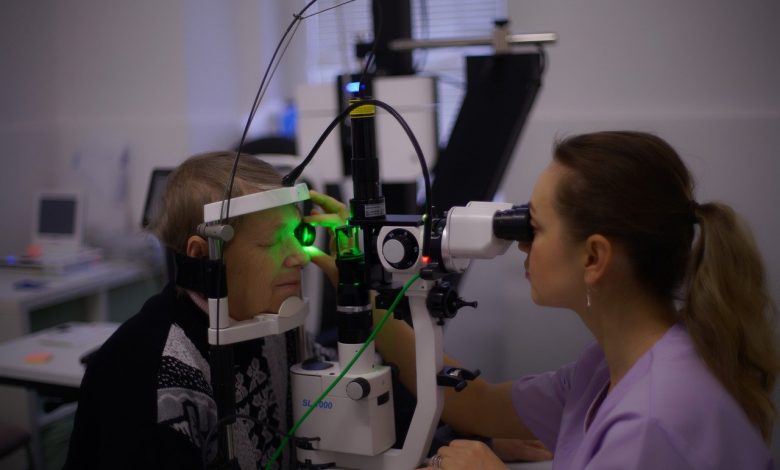 If you notice any changes in your vision, you should not wait to schedule an eye care appointment. Expert ophthalmologist Russell Levine, MD, in the Hell's Kitchen area of Manhattan, NY, offers comprehensive eye care. He considers every individual's health history and unique needs for treatments. Dr. Levine uses his expertise and years of experience to diagnose hidden symptoms and help patients truly understand their eye health. For top-level eye care, get in touch with Dr. Russell Levine in New York via phone or schedule a consultation online today.
Meet Dr. Levine
Russell Levine, MD, graduated from the University of Florida in Gainesville, FL, with a Bachelor of Arts in English in 2009. He proceeded to attend medical school at the Albert Einstein College of Medicine in Bronx, NY, graduating with a Medical Doctorate Degree in 2015.
After that, Dr. Levine did his internship training at the Memorial Sloan Kettering Cancer Center in New York, NY, in 2016. In 2019, Dr. Levine completed his residency in ophthalmology at Yale New Haven Medical Center in New Haven, Connecticut.
Today, Russell Levine, MD is an accredited ophthalmologist who focuses on Eye Care and Cataract Surgery. He leads a privately-owned practice, which serves patients of all ages and walks of life across the Hell's Kitchen neighborhood of Manhattan.
About Practice
The expert team at Russell Levine, MD fully understands the essence of spending ample time with their patients. They offer an individualized approach to medicine, paying attention to what their patients want to share, and aim at fully and promptly responding to their concerns.
The providers at this cutting-edge facility approach medicine with trust and reason, as well as versatility. Their lean medical strategy maximizes both the quantity and quality of treatment they offer while removing many conventional logistical and financial barriers to care.
The practice values accessibility and availability of treatment. As advocates for their patients, they are available 24 hours a day, seven days a week. Patients are encouraged to follow up by phone, email, or text, even following an office visit if they have additional needs or questions.
Russell Levine, MD, offers both routine eye examinations and emergency eye treatment. The team offers extensive diagnosis and treatments. They manage a wide range of eye conditions such as floaters, glaucoma, dry eye, macular degeneration, blepharitis, and cataracts. 
To visualize the optic nerve and retina, the practice uses advanced medical technology. Macular degeneration, glaucoma, and other eye disorders are detected and diagnosed using state-of-the-art imaging techniques. In addition, they offer cataract surgery to remove cloudy lenses.
 Testimonials & Reviews
Dr. Russell Levine values and appreciates reviews from their loyal patients. To date, the practice prides itself on a 4.96 out of 5 stars rating based on 46 collected reviews. To see what other people are saying about the practice, visit their website.
Not a single treatment plan is recommended by Dr. Russell or his team without a comprehensive diagnosis of your condition. All care plans are customized to meet the unique needs and goals of patients. For professional eye care from a certified ophthalmologist and cataract surgeon, call the office of Russell Levine, MD, or request an appointment online today.