News
Why to invest in French chateau?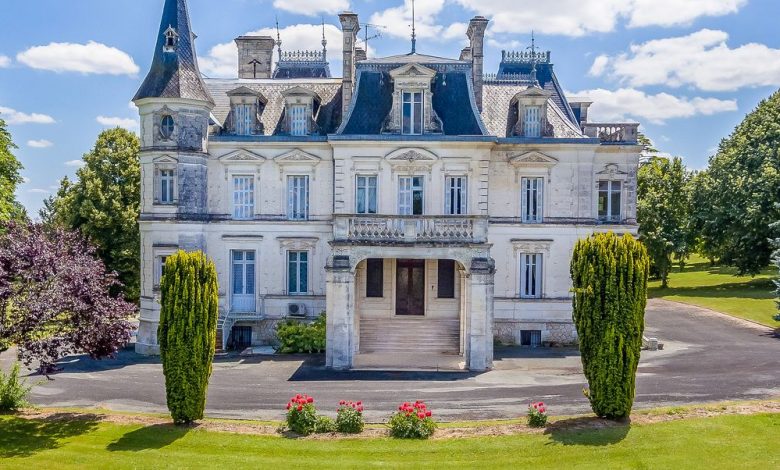 The history of French chateaus and how they've evolved over time
The French chateau has a long and storied history, dating back centuries. These iconic structures have undergone a great deal of evolution over time, both in terms of their architecture and their function.
Today, many chateaux are open to the public as tourist attractions, while others remain private residences. But no matter their current use, these magnificent buildings continue to stand as a testament to the rich history of France.
Some of the earliest chateaus were built in the 11th and 12th centuries, during the reign of the Capetian kings. These castles were typically built in strategic locations, such as along trade routes or on high ground overlooking a river. They were also often built in close proximity to royal palaces, as a way to display the king's power and wealth.
Over time, the architecture of French chateaus began to change. During the Renaissance, for example, many chateaus were rebuilt in a more ornate style. And in the 17th and 18th centuries, the French baroque style became popular for chateau construction.
The function of chateaus also changed over time. In the medieval era, they were primarily used as fortresses or places of refuge in times of war. But by the Renaissance, they had become more like country homes, where the nobility could escape the hustle and bustle of city life.
Today, there are thousands of chateaus scattered across France. Many of these are open to the public, and they offer a fascinating glimpse into the country's rich history. So whether you're interested in their architecture, their history, or both, be sure to add a visit to a French chateau to your travel itinerary.
Why people are drawn to them and what features make them so appealing
There is something about French chateaus that draws people in. Maybe it's the grandeur and opulence, or the feeling of being transported back in time. Whatever the reason, there's no denying that these beautiful buildings are popular tourist destinations.
So what is it that makes French chateaus so appealing? Here are some of the most popular features:
-The architecture: French chateaus are known for their grandiose architecture. From the massive turrets to the intricate details, there is no shortage of things to admire.
-The history: Many French chateaus have been around for centuries, and they are steeped in history. Visitors can learn about the people who lived there, and the events that took place.
-The setting: French chateaus are often located in beautiful settings, surrounded by lush gardens or rolling hills. This adds to the overall feeling of being transported back in time.
If you're looking for a unique place to spend your holidays or why not your life , a French chateau should definitely be on the top of your list. There is no other place quite like it, so it is definitely worth the investment.
How to find the right chateau for sale for you and your family
There are many factors to consider when looking for a chateau for sale. The first is location. Do you want to be in the heart of the city or in a more rural area? There are pros and cons to both options. If you're looking for a secluded getaway, a rural chateau might be the better option. However, if you want to be close to the action, a chateau in the city might be better suited for you.
The second factor to consider is size. How large of a chateau do you need? Do you plan on hosting parties and events, or is this more of a personal retreat? If you're looking for a large property to accommodate guests, you'll need to make sure the chateau you're considering has enough space.
The third factor is price. Chateaus can range in price depending on their size, location, and amenities. Make sure you have a budget in mind before beginning your search. This will help narrow down your options and make sure you don't overspend.
Once you've considered these factors, you can begin your search for the perfect chateau for sale. There are many resources available online and in print that can help you find the perfect property. Once you've found a few potential options, take the time to visit each one in person to get a better feel for the property. This will help you make an informed decision and ensure that you're getting the best value for your money.
What to consider when making your purchase, such as renovations, furnishing, and upkeep 
When considering purchasing a French chateau, there are a few key renovation needs to keep in mind. First and foremost, many of these properties will require significant updates to the electrical and plumbing systems. Additionally, the roof is often one of the first things that will need to be addressed – leaks are common in older buildings. And finally, don't forget about the cosmetic updates that will be needed to bring the property up to modern standards. With a little bit of work, however, you can turn your French chateau into the home of your dreams. Here comes the help of the professional team of Home Design Institute Paris. The amazing experts there will be able to support you with all the knowledge that you will need, in order to make your new French Chateau the perfect place to spend your days.Do not worry they can help you not only with the inside parts , but also with the beautiful oasis around your chateau.
Here are a few of the key things to keep in mind when considering to buy a French chateau:
– Location is key. The location of your chateau will have a big impact on its value, so be sure to choose wisely.
– Research the market. It's important to have a good understanding of the French real estate market before making any decisions.
– Hire a reputable agent. Working with a qualified and experienced real estate agent will make the process much smoother.
– Get a loan pre-approval. If you plan on financing your purchase, it's a good idea to get pre-approved for a loan. This will give you a better idea of what you can afford.
– Know your budget. It's important to have a clear budget in mind before beginning your search for a chateau. This will help you narrow down your options and avoid overspending.
– Have realistic expectations. It's important to remember that not all chateaus are created equal. Some may need more work than others, so it's important to have realistic expectations about what you're getting into.
The benefits of buying a French chateau and how it can add value to your life
French chateaux offer a range of benefits that can add value to your life. Firstly, they are often located in beautiful rural areas which provide the perfect setting for relaxation and rejuvenation. Secondly, their unique architecture and design can give you a real sense of history and grandeur. Finally, owning a French chateau can also be a great investment, as they are typically very well-built and can appreciate in value over time.
If you're looking for a way to add some extra luxury and refinement to your life, then buying a chateau for sale could be the perfect solution. Not only will you be able to enjoy all of the benefits that come with owning such a property, but you'll also be making a wise investment that is likely to appreciate in value over time. So if you've ever dreamed of owning your very own castle, then now might be the perfect time to make that dream a reality.