Career
Why Pursue A Career in Allied Health Assistance?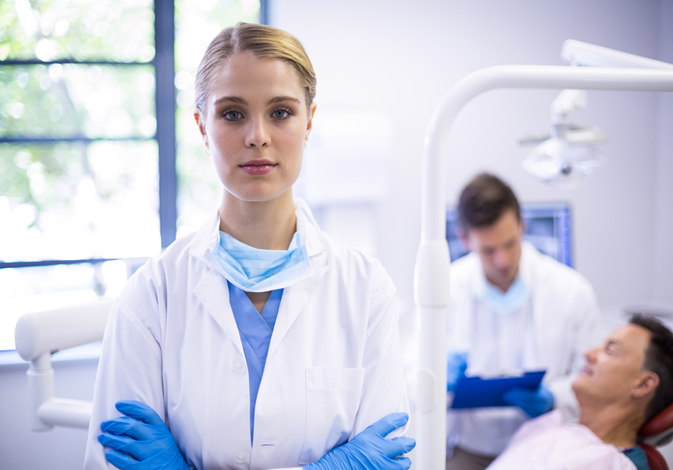 Healthcare has always been the most meaningful and lucrative career option, but you might be deterred by the huge amount of time and intensive training that must be invested to become a physician, nurse, surgeon or other healthcare professional.
Don't lose your heart if you lack a medical degree or haven't gone through intense medical training. With allied healthcare, you can still make a rewarding and exciting career in healthcare. It doesn't require this kind of preparation.
An allied health assistant, as the name suggests, assists doctors, nurses and allied health professionals to provide medical services that often include physiotherapy, podiatry, nutrition, occupational therapy and speech pathology.
You can complete qualification for Allied Health Assistance on your schedule and can get a job quickly once you complete your course.
You might not have considered a career in allied healthcare, but there are several advantages of opting for this option. Here are some of them.
Being One of the Booming Career Fields:
Allied healthcare has become one of the fastest-growing fields in Australia. According to one study, allied health professionals make up for over a quarter in the healthcare workforce and deliver nearly 200 million health services in the nation. Some of the popular allied health assistance fields are mental health, physiotherapy, and aged care.
Not only allied healthcare is a growing field, but also offers attractive paychecks. In Australia, an average allied health professional can earn up to $55,000 per year or $28 per hour. It is higher than the median annual wage in the nation.
You can make a Difference:
Healthcare is counted among noble professions. After all, it helps people overcome their health issues and lead a better life. You as a diet assistant can help your clients achieve their fitness goals with your nutrition plans. By becoming a physiotherapist assistant, you help people heal their injury or manage their disability through movement and exercise, consultation and therapies.
This way, you get an opportunity to make a difference in the lives of people looking for your services. If you are looking for flexibility and want to come home with a gratifying experience at the same time, opting for an allied health career might be right for you.
Courses that Fit Your Schedule:
There are many qualifications to pursue in the field of allied health assistance, from a dietician, community rehabilitation, physiotherapy, to speech therapist and many more. And good thing is that most of these courses are online, meaning that you can pursue them at the comfort of your places as well as schedule them according to your job and commitments.
You can start with the Certificate III in Allied Health to learn the essential skills such as anatomy, physiology, medical terminology and methods of care. Some qualifications will also educate you on how to perform health interventions, build programs and effectively interact with the patients or clients, even they are not able to communicate with you.
Flexibility:
Getting an allied healthcare qualification makes you eligible for a range of career options. Allied healthcare workers are required worldwide and in several settings, including clinics, labs, aged care, and specific communities. You can even choose to provide one-on-one care to the patients.
Bottom Line:
So you must have understood the benefits of becoming an allied health professional. Apart from having qualification, this field requires you to be caring, empathic and compassionate.
You are supposed to cope with the pressure of handling patients, being on the go and often tackling challenges. One thing is for sure—you can enjoy handsome salaries as well as a greater level of job satisfaction.