Tech
Why LED Signage Walls Are Becoming So Popular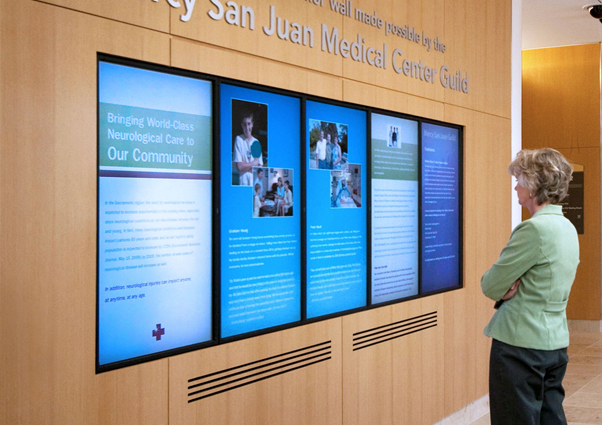 There's nothing as impressive as seeing a video effortlessly take up an entire wall, but it's a sight that we're getting more and more used to seeing. Rapid advancements in technology and manufacturing have allowed LED signage video walls to become much more popular than previously thought possible. Although things like cost, logistics, visual performance and complexity in ordering parts reserved LED walls for only the biggest brands out there, they're now far more accessible. In this article we take a closer look to see how and why this breathtaking visual format is going from strength to strength.
Why LED is still the king of video signage
Although the average AV company in Melbourne would laugh you out the door if you'd enquired about LED wall signage a few years ago, they're actually now a realistic solution for many brands wanting to show off their products or services with much more visual flair than consumers are used to. As you might have already imagined, large LED walls are all about fantastic visual performance and the impact this provides. New leaps in technology have made recent LED screens boast much higher resolutions, contrast and colour gamut to make the visual aspect of these screens even more impressive. This means no more washed out blacks and overexposed colours – instead, consumers are offered rich colour palettes that are extraordinarily exciting. New technology has also helped make these screens much thinner than they used to be, which goes a long way to help streamline installation and also makes screens look a lot nicer due to thinner bezels. It is also the superior connectivity options that are available now that also help to make setup simpler – rather than strange proprietary inputs and cables, LED walls usually have standardised connections to leave less room for error.
Visuals built to stand the test of time
Perhaps the biggest reason for the move to LED wall screens is the sheer durability of the technology – when brands spend big on audio visual mediums, they ideally want them to last, and LED absolutely fills this need. Unlike other video formats like OLED and projectors, LEDs can operate 24 hours a day, 7 days a week with virtually silent operation and minimal energy usage and heat generation. They also last a very long time – estimates run at between 100,000 and 200,000 hours, meaning a business could run a display for over two decades without needing to replace it. If that isn't bang for your buck, we don't know what is. This durability also extend to the environments in which LED can be used – panels can be run outdoors and some can be modified to withstand salt water mist, making them ideal for use in beaches and on cruise ships, places where audio visual technologies previously had no place at all.
Have you considered LED screen technology for marketing?
Considering all of the above points, it's easy to see why LED display screens are one of the most rapidly adopted pieces of technology out there. In addition to the simplification of cost, their flexibility and unique innovations when compared to other visual technologies, LED is one of the best options out there for any organisation wanting to send a visually stunning message without breaking the bank.