Travel
Where Would You Like to Sail in Barcelona?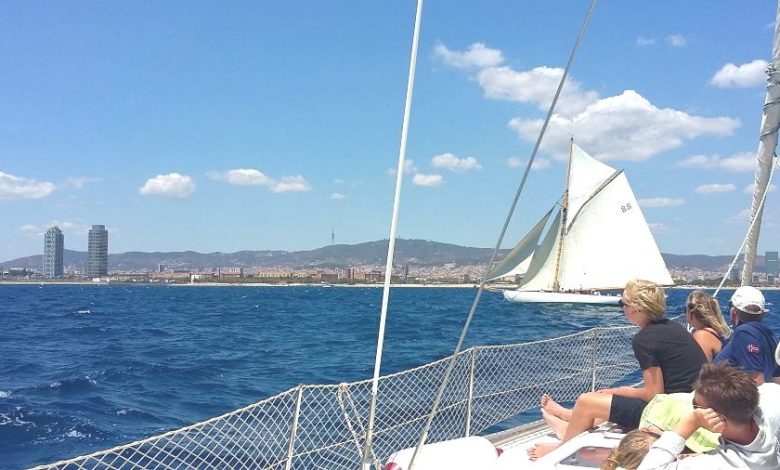 One of the great things about visiting Barcelona is the sailing. You can schedule a private sailing trip or a sunset boat tour in this beautiful city. If you want to enjoy a once-in-a-lifetime experience, sailing offers you an excellent reason to set your sights on the water and savour freedom and adventure.
How Many People Will Be Sailing?
You can charter a private sail for one to eight people or add to your group and set your course on the water for 9 to 11 people. All day sails are featured for one to eight people at a time. You can also take a sunset sail. You might say you are floating on a sea of tranquillity when you can sail on the water.
You can escape the hustle-and-bustle of life and find a peace that you will not discover anywhere else. If you sail at sunset, this feeling is enhanced, given the calmness and soft colours that prevail. If you take one of the most popular sailing tours in Barcelona, you will usually set sail from the Port Olympic harbour. You should arrive about 10 minutes before the start time so there are not any problems with departure.
You should also bring things you will actually need. Don't bring extra items you are not likely to use. You don't want to add a bunch of stuff inside the vessel, as space is limited. Also, you should wear sun protection if you sail during the daytime hours. That means bringing a sun protection cream that features a sun protection factor (SPF) of at least 15. You should also wear sunglasses and a hat, if possible.
Don't forget to bring a camera to take one-of-a-kind pictures as well as swimming attire. An additional layer of warm clothing should be included in what you bring, as the wind can cause the temperature to feel chilly in the shade. If you are taking a sunset sailing trip, bring a jacket.
Choosing a Route for the Sailing Event
When you take this type of organised sail, the skipper on board will select a trip route – based on the ocean conditions and the direction of the wind. The idea is to make the trip as comfortable and pleasant as possible. Many sailing trips occur along the Barcelona coast or head toward the middle of the water so passengers can see a view of Barcelona.
If the water is calm, you can swim or snorkel in the day or during sunset. Swimming can be quite chilly in February and March, and sometimes, in May, the activity might cause you to quickly climb back onboard. Usually, the best time of the year to swim is the middle of June. That is when the water's temperature is the most temperate and friendly.
While you do not necessarily need to know how to swim, you should already have a minimum of three hours of sailing experience on boats that are under 30 feet. The skipper often sails, per your instructions, while you relax and enjoy the surrounding view. You can also become a part of the crew if you so desire.
When you go on a private sailing adventure, you can sit back and enjoy the day. You do not have to worry about being totally fit for this type of activity. If you have any mobility issues, the sailing company will assist you with getting on the ship or exiting the vessel.