Business
What to Know About Wood Pole Inspection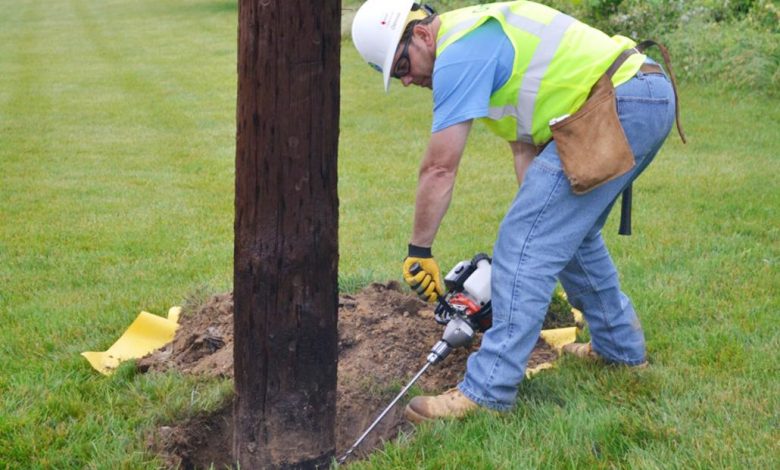 Wood poles continue to be an important part of daily life, from fencing to delivering electricity and telecommunications services. Wood poles require periodic inspection, maintenance, and the application of pretreatment to withstand the performance demands of a challenging commercial environment. Utility pole inspection provides the opportunity to not only effectively service poles, but also to prevent problems or extend the useful life of poles. Poles will lose strength with or without remedial treatment to combat fungus and insect activity and overall robustness.
Utility pole inspection can be used to:
Identify poles that need additional strengthening. This gives you an opportunity to replace the pole at a relatively low cost.
Identify poles with plant failures such as rotting, leaning, or wind erosion. Prevent the problems from becoming much worse by applying remedial treatments.
Monitor the health of your wooden pole plant to spot changes in performance and maintenance issues. Look for excessive wear or damage such as rot.
Methods For Inspecting Your Wood Pole
Before performing this important duty, it is crucial to consider some factors before starting. This includes the weight of the equipment installed, the weight of the employee, and working stresses such as tensioning of conductors. These factors are crucial since it would be unsafe to work on it. If found unsafe, the pole can be supported with ropes or even the line truck booms. Some of the wood inspection methods that can be used by a qualified employee include:
Checking for cracks. Horizontal cracks in the wood can be a source of weakness. Buckling and odd angles can indicate that the pole has decayed.
Sound and selective bore. This inspection method can be done every two years. In this method, the pole's different parts are hit with a hammer. Depending on the produced sound, this method can be used to determine the extent of the wood decay.
Partial excavation and selective treatment. This can be done every four to six years. In this method, poles are hit with a hammer and then drilled to determine the decay. The rotten part will produce a dull sound. The poles that exhibit evidence of decay are thoroughly drilled to a depth of 18 inches. The decayed wood part is then removed, and the remaining portion is protected with a preservative
Life extending method. This best industrial method can be done every 8 to 12 years. Poles are hit with a hammer, drilled to get the extent of the decay. To establish the level of degradation, each pole is thoroughly excavated to a depth of 18 inches. The part that is decaying is then removed and a preservative paste is applied to prevent the other part from rotting. The method is best since it can help find 98% of the decay. The pole life span is extended, hence improved plant resiliency.
The features of an effective pole inspection program include:
If it successfully identifies decay, splits, attachments, and strength defects, A false pass can create unnecessary replacement charges, pole damage, or repairs
Systematic record keeping to aid in maintaining programs
If it applies effective, reliable treatments which promote the service life of the pole.