Health
What is the best massage cream for back pain?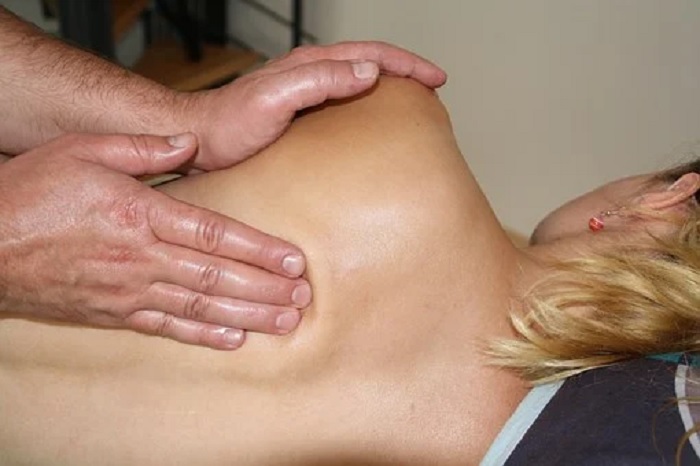 Increased life responsibilities, jobs, and many other things are there that affect your life. At a certain age in your life, all the stress and pressure will start to put a burden on the joints and muscles. Almost every one of us has faced joint or muscle pain once in our life. It could be because of any injury, weak muscles or joints, unhealthy diet, accident, and so on.
If you sit and work for prolonged hours, your back may start to feel pressure and get hurt. Even minor damage will cause intense pain. Your daily work-life balance will be affected once back pain arrives in your life. Managing back pain is an arduous task. But thanks to Moov, excellent massage cream for back pain. It is widely popular for treating various joints and muscle pains.
Massage is an effective technique for pain management. It alleviates pain by improving blood circulation and reducing soreness. Doing it for some minutes will relax your muscles. Along with that, it triggers endorphin production to provide you some relief from chronic pain.
Do you want to know how to do back massage with Moov Strong? Discover the right ways to do massage with the best massage cream for back pain.
Why Moov Strong cream is suitable for back pain?
Moov Strong Gel is composed of Diclofenac, which shows amazing results in alleviating back pain. This NSAID drug works by inhibiting the cyclooxygenase (COX) enzyme. It works like magic in the treatment of back pain or getting temporary relief from chronic pain.
For a long time, Moov has held the trust of millions of people. Today also, it is widely used by patients suffering from injury, pain in the back, or joints.
How to do massage with Moov Strong Gel? 
Wondering how to massage using Moov Strong Gel? It is pretty simple and anyone in your family can do this by following the given steps:
1) Apply a thin film of Moov Strong gel using your hands. Replace it with oil if you don't want to use it. For avoiding friction while rubbing, you can lubricate the skin will oil.
2) Initiate massage by rubbing gently on the back. Do this for at least five minutes. After feeling comfortable with the touch, perform intense rubbing.
3) Take your hand in the upward position and close to the heart because blood flow occurs in the same direction. While moving from the light to the intense rubbing, perform it from bottom to upward position.
4) As soon as your back starts to feel warm, put some pressure and now do the massage with circular rotations. This will loosen all the knots and toxins residing in the muscles. Keep kneading for three minutes more but lightly.
5) Ask the massage giver to use thumps on the buttocks by putting up some pressure on the center of the lower back part. Tell him to move the palm in a circular motion in the outward direction.
6) Keeping the thumb on the center of the lower back, stretch it to the sides by pressing down. Maintain the same pressure while taking the thumbs up and bringing it to the middle position of the back. Repeat for 5-10 minutes for better results.
Bottom Line
Fight with the back pain with the help of Moov strong gel. By doing massage in the right way, you can easily get relief from back pain. In case it has become tough for you to tolerate back pain, prefer consulting a doctor who can recommend the right treatment process. For more details, get in touch with the nearest physician.