Tech
What Is Author Box in WordPress? Different Methods for Adding Author Bio Box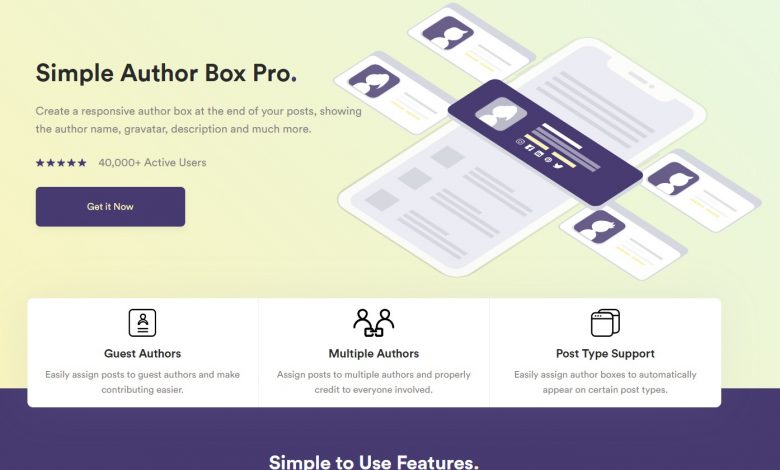 Adding an "Author Box' to your WordPress website or blog is a great way of getting more exposure. There is no need for you to be a published writer to have an author box on your posts.
What is the author's bio box?
It is a box placed at the blog posts end, which offers some details about the author. It is just like 'About Us' included in every post published on your site or blog. The author can even link the box to the landing page of a website, and also to social media accounts.
WordPress is the popular Content Management System, which is capable of multiple authors' management. It is highly helpful to bloggers, who maintain their high-volume publishing schedules.
Nevertheless, all themes are not designed to exhibit separate author bios, for all those who are contributing to a single post. There are some tools available that can help you include the author boxes. Thus co-authors can get the credit for their participation in writing the post. Readers also get an opportunity to find more blogs posted by their favorite authors.
An author's info box even attracts more and more bloggers. They might invite you to contribute to their blog contents, in order to tap in new audiences for wider exposure. In this article, let's get familiar with multiple ways of adding an author box as well as learn how to create author profile. 
Different methods used to add author bio box in WordPress
Method 1 – Use the WordPress theme
There is a WordPress theme that has an inbuilt feature to make and display an author box. You will need to visit the Dashboard and click on Users > All Users. From this page, edit the user you desire to change. The edit screen opens and you scroll down into the 'Biographical Info' section and add the author's bio. Manually add links to authors' social media accounts.
Using Gravatar, you can fetch the author's profile photo to add to the box. Authors can even upload a customized author profile pic later through profile editing. Always click the 'update user' icon to save the changes made. Visit the post to see if the WP theme author box is visible below the content is appropriate or not.
Method 2 – Using a plugin
If there is no author info box feature in the WordPress theme you desire to customize, then use a plugin. There are many WordPress Author Box plugins. The most popular Simple Author Box plugin is highly responsive. It offers confidence that your author box gets displayed properly on each screen size.
Install and start the Simple Author Bio Box plugin using the WordPress Dashboard. After activating open the plugin, visit the 'Settings' section. From here you will be able to configure the settings including gravatar size, colors, and display location.
Choose which social accounts you desire to display in the author box. The plugin has a free version offering decent basic default features. For advanced options, you can go for the Pro version. The pricing depends on the number of sites – a single website license costs $29/year.
Method 3 – Use manual coding
You need to know how to code to add the author box manually. If you are tech-savvy then check online and get to know the specific code snippets, and create a custom author box.