Travel
What are Some Smart Tips to Keep In Mind While Booking IRCTC Train Tickets?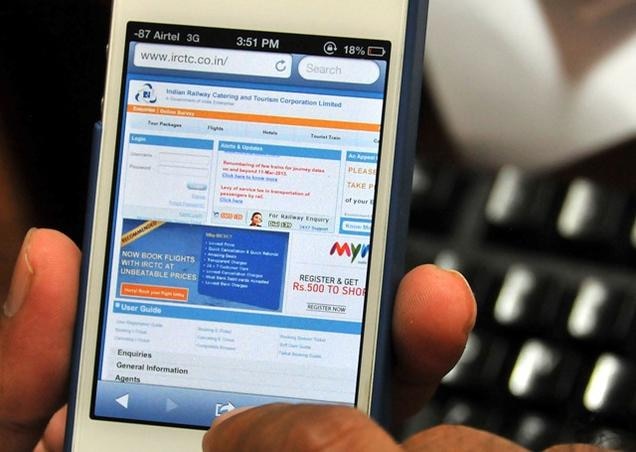 Undoubtedly, train journeys are absolutely beautiful in India. As you sit comfortably in your cabin and watch beautiful cities, towns, villages, mountains, hills, rivers, waterfalls, and more passing by. It is surely an experience worth remembering for a lifetime. But considering the kind of crowd India has for trains, it is not easy at all to get train tickets on time. You need to keep certain things in mind to get confirm tickets with IRCTC and have a good train experience. Here, we list down some smart tips that would be extremely helpful for you while booking train tickets.
Book ticket in Advance
Of course, you cannot just wait until the last moment and wake up with no worries to book your tickets. It is because getting a confirm ticket with IRCTC is sometimes a daunting task to carry out. And to avoid all the hassles, make sure you book your ticket quite early. Also, refrain from traveling during the weekends as this is the period when most people across the country travel.
Choose Spilt Booking
Split booking is quite popular amongst frequent travellers. If you are unable to get a confirm ticket between your source station and destination, try going for the split train ticket booking. Well, it is splitting the journey on the same train and booking more than 2 tickets to reach your destination. You just need to tweak the source station and destination and you have a higher chance of getting a confirmed ticket. For example, if you are travelling from Delhi to Nagpur and you are unable to get the ticket for the same, then you can try booking two tickets for the same train from Delhi to Bhopal and Bhopal to Nagpur.
Check Confirmation Probability
If there are no seats available on the train you are booking tickets for and you are completely relying on the waiting list, make sure to check the confirmation probability. Though the probability varies from train to train as this feature works on machine learning and historical data of the train.
Add Food or Order Online
You can either add the food while booking your ticket or order it online when you are on the train using the e-catering services of IRCTC. Now there's no need to get up from your seat and go out on the platform or wait for vendors to come inside to get your food. You also order your food online and get your packet delivered from Dominos, Subway, and more.
Opt for Auto Upgradation
Auto Upgradation is the feature that allows you to upgrade your ticket to the higher class at no additional cost. So, if you opt for auto upgradation while booking your ticket, you may get seats in the higher class without paying any extra charge. Well, that's something no one would want to miss out on! However, it is useful only when you have booked your ticket and you are on the waiting list. 
Save your Details in the Passenger Master List
If you don't want to miss out on your train tickets, especially if you are booking in Tatkal Quota, make sure you have your details including Name, Age and Nationality saved in your Master List. At the time of booking, you wouldn't need to fill in your details again as you can pull it from the master list and proceed with your booking.
Use UPI ID for Faster Payments
If you don't have your card details saved with your IRCTC account, it is better to use UPI ID for payments. In general, UPI transactions are faster than debit or credit card payments as you wouldn't need to wait for the OTP. Just fill in your UPI ID and pay it through Google Pay, PhonePe, or Paytm.
Check for Special Trains
If you are travelling during the festive season, be prepared to encounter a huge crowd while booking your train tickets. However, you can skip this struggle by checking special trains. IRCTC always has special trains running between major cities during festive times such as Diwali, Holi, Navaratri, and Rakshabandhan. This way you wouldn't have to wait to get confirmed tickets easily.
You can download train ticket booking apps like Goibibo for the best ticket booking experience. These travel apps also have seasonal offers and discounts from time to time. Avail them and have your ticket at extremely low prices.