Career
University of Phoenix Alumna Camille Salter's Success Story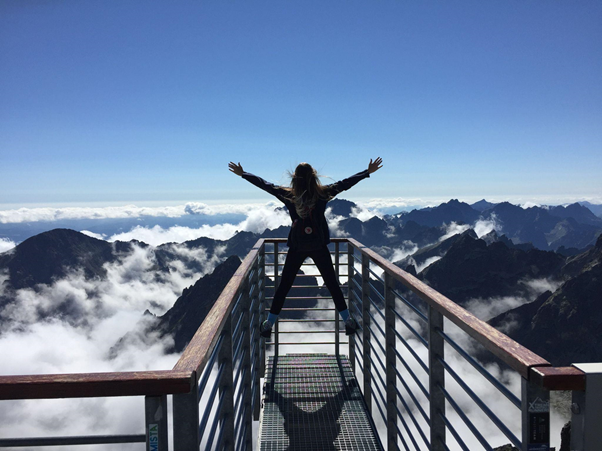 University of Phoenix posts inspirational alumni success stories regularly on its blog. One of these alumni, Camille Salter, shared her journey through a challenging childhood, lack of schooling and brain surgeries to a position where she could complete her doctoral degree with University of Phoenix and secure her ideal career.
Salter's positive outlook on life has carried her through her childhood, education and career. Her story is an inspiring one for those who are considering returning to education with one of University of Phoenix's online degrees.
Camille Salter's Childhood
Born in Northern California, Salter was the oldest of three children whose parents had frequent, physical arguments. By the time she turned five, her parents had divorced. However, she endured continual emotional and physical abuse. With few positive role models to learn from as a child, despite her love for learning, Salter often found herself outside of the classroom at school.
By age 14, Salter had stopped seeing her father regularly. She had developed a sense of independence by caring for her siblings and managing household tasks, such as completing her mother's paperwork for Section 8 housing. Although Salter didn't know what career she wanted as an adult at this point, she knew she wanted a life that was different from her parents' lives.
A Safer Environment
At age 14, Salter responded to a newspaper advertisement for a babysitting job. The mother of a six-month-old baby invited Salter for an interview at her home.
Soon after, Salter's abusive home situation worsened, and she contacted the woman who had posted the job ad to ask for help. When the woman spoke to Salter's mother and realized the severity of the situation, she offered to take Salter in for a few days. These few days turned into two years.
Living in a safer environment, Salter returned to school and earned her GED certificate. Meanwhile, her new caretakers, who were active in the church, introduced Salter to a spiritual faith, which has stayed with her ever since.
A Life-Changing Decision
Living back with her biological family, on her 18th birthday, Salter's mother gave her an ultimatum. She could either stop going to church and continue living with her biological family or leave. Salter chose the church. She received support from the church community as she worked and lived independently.
"So many people in my life were Christians who reached out each time there was a cry for help," she says. "So, I began to work with the young people to try and give back what was given to me."
Salter mentored young people through the church, inviting them to live with her when necessary. She provided the structure that these young people needed to finish school or learn a vocation.
Camille Salter's Return to Education
At the graduation ceremony of one of Salter's mentees, one of the college graduates gave a speech that resonated with her.
"He was saying, 'Don't be jealous. Join us,'" Salter says. "And I thought to myself, 'He's talking to me.'"
This speech inspired Salter to return to education. By this point, she was 33 years old. With the support of her husband, she completed an associate degree with her local community college and a bachelor's degree at the University of California.
Next, she returned to work and secured tuition assistance to complete a master's degree in public administration in 2007. As part of her master's degree, she wrote her thesis: "The Glass Ceiling Through a Historical and Cultural Perspective: Remedies to Reframe Organizations for Change." As someone who has managed the struggles of being both a woman and a woman of color in business, this topic is important to Salter, who is keen to overturn stereotypes.
Balancing a Doctoral Degree Journey with Brain Surgery
In 2009, Salter began the next phase of her educational journey. Her previous employer had introduced her to University of Phoenix, and Salter decided to make the most of the University's tuition assistance benefit and study for her Doctor of Management.
However, when she was three months into her program, Salter learned that she had a brain tumor. Then, around the same time that she underwent her first surgery the following spring, her husband left her.
Focusing on her doctoral degree gave Salter a goal to work toward when dealing with her health and the end of her marriage. Salter's dissertation was accepted in 2012, but more bad news was on the way. Doctors identified her third tumor after repairing a brain aneurysm.
"The third one did send me over the edge," Salter said, "because my brain didn't have time to heal from all the surgeries. Luckily, I'm still alive, and I have all of my bodily functions."
Now that Salter has recovered from her surgeries, she has been able to move forward with her career. As a senior learning and development specialist at Alameda Health System, she has found a new outlet for her mentoring passion and skill, training the company's leaders in effective leadership strategies. She has also launched her own mentorship program.
Learn more about University of Phoenix's alumni success stories.
About University of Phoenix
University of Phoenix advances the educational goals of adult and nontraditional learners while helping students navigate the career options and degree programs that best suit their interests. The University's degree programs are aligned with several highly sought-after career paths including cybersecurity, nursing and business. The University also provides flexible start dates, numerous scholarship opportunities and online classes to provide flexibility and support to earn a degree. Additionally, University of Phoenix's Career Services for Life® commitment to active students and graduates provides the resources needed to be prepared when entering the workforce for no additional charge. These services include career guidance, resume and interview support, and education and networking opportunities. Learn more at www.phoenix.edu.