Health
Treatment for Joint Pain at Garden State Pain Control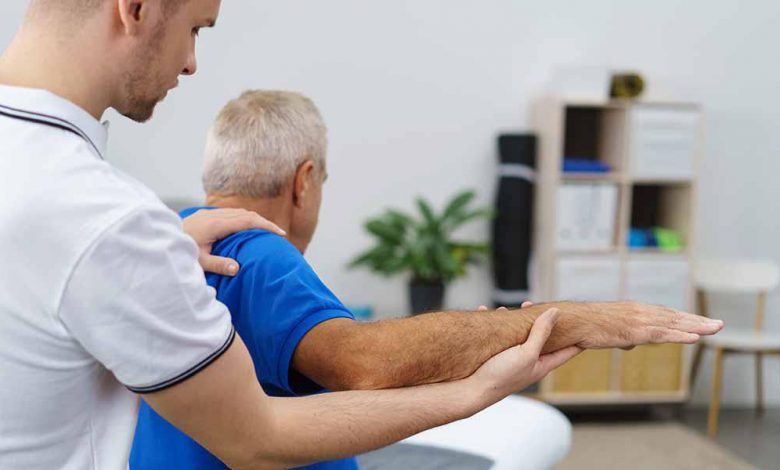 At some point, you are likely to suffer from joint pain in your hips, knees, or shoulders, restricting your movement and ability to accomplish your daily duties. In New Jersey, Garden State Pain Control can offer an all-encompassing experience for general pain alleviation and relief from joint pain. The practice focuses on the use of personalized treatment and interventional medicine to relieve pain in your joints. For Clifton, Edison, and Hazlet joint pain relief, you can book an appointment online or call the office.
Causes of Joint Pain
Joint pain is a result of various issues that can be categorized as degeneration, inflammation, trauma, or infection.
Some common causes include:
Bursitis
Arthritis
Tendonitis
Joint infections
Cartilage degeneration
Injuries like strains and sprains
Treatment for Joint Pain
Joint pain that is not chronic is likely to respond well to over the counter pain medication, physical therapy, and cold or heat applications promoting motion and alleviating inflammation. In case your joints do not heal within two weeks due to a progressive condition, you may need advanced pain relief from a professional.
Garden State Pain Control specializes in the treatment administered to address the cause of your pain directly. The team works to relieve you of pain, enabling you to regain comfortable movement. Physical therapy and rehabilitation services are available to strengthen your joints and promote better function. Injections that are administered for joint pains include;
Peripheral nerve block- Available for patients that seek permanent or temporary remedy for pain. This remedy focuses on injections that are effective for nerve diagnostics and the identification of nerves that are responsible for your pain and discomfort. Nerve blocks are effective for pain relief and can be injected alongside steroids to deliver more effective pain relief. Following radiofrequency ablation, you may qualify for further treatment following the blockage of pain signals targeting pain nerves.
Steroid injections- To reduce inflammation, swelling, or reduce joint pain, you may need to get a steroid injection. Golden State Pain Control administers injections to your bursa and tendons (fluid-filled sac acting as a cushioning that reduces friction between structures in your joints). Doctors at Garden State Pain Control use ultrasound for needle placement during steroid injections.
Effectiveness of Platelet Rich Plasma in Treating Joint Pain
Human blood is rich in platelets that are rich in protein and growth factors, essential for healing wounds and stimulating the production of cells and tissues. Platelet-rich plasma (PRP) contains more platelets than your body needs and can be developed by drawing blood, separating platelets, and adding platelets to your plasma.
Other Services Offered at Garden State Pain Control
Auto accidents injury treatment
Knee pain after surgery
Treatment for back pain and leg pain
Care and treatment for back pain after surgery
Lumbar spine surgery
Treatment for chronic pain
Treatment for neck pain
Electrodiagnostic testing
Treatment and therapy for neck pain after surgery
Treatment for hand, hip, wrist pain, and nerve injuries
Spinal cord stimulation
Spinal injections
Treatment for sports injuries, knee pain, work-related injuries, abdominal, and pelvic pain.
Regenerative medicine
Orthopedic care
ACL Tear
Meniscal tear
Arthroscopic surgery
Impingement
Rotator cuff tear
Labral tear
Fibromyalgia
Varicose veins
Spider veins
Pinched nerve and sciatica
Bottom Line
When you visit Garden State Pain Control, you are assured of the best relief from joint pain. To get more information about joint pain and other conditions that could limit movement and productivity at your workplace, call the practice or schedule an appointment online.