Law
Top Facts Regarding the CA Tort Claims Act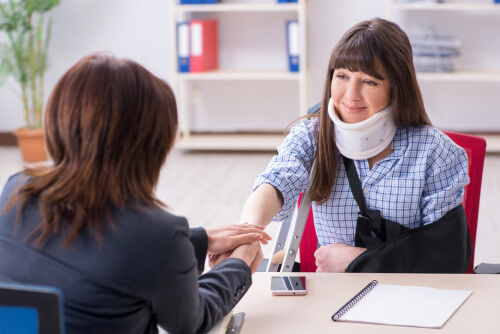 There are a lot of different parts to insurance laws that may seem confusing. Each time there is a disagreement between two parties regarding certain insurance laws, each party will enlist the services of an insurance lawyer. The state of California has several acts related to insurance that are in place to help stem the confusion. One act, in particular, is the CA tort claims act. This law is directly related to government employees and their actions on the road. Here are some things that you will want to know before filing your claim.
Under these laws, you are supposed to let the government know that an accident has occurred and that you intend to seek financial remuneration to pay for injuries and damages. The law dictates that you have only a certain amount of time to get things moving. The law only provides a narrow pathway for the lawsuit to follow in order to get it all done. Here are some of the basics regarding this important law.
Sovereign immunity is a term that means protection is granted to ruling bodies of authority. These statutes spell out the areas in which the public can sue in order to get a judgment to help with damages.
Under this law, there are certain things that are covered. You may find that car and bus accidents are covered, burns and other injuries, sports-related injuries, and many other specific issues.
The CA tort claims act also dictates that the government can be held responsible for negligent acts caused by employees and independent contractors, injuries related to dangerous conditions on state property, and failure of public personal to do their jobs.
The state government is liable when the employees were acting in their assigned role. They are also held accountable when the employee was doing governmental work.
The state can be held accountable for injuries if it fails to maintain areas that it is responsible for. Potholes that are not fixed in a timely manner can become a basis for lawsuits by citizens that have had their cars damages after hitting the hole.
Liability falls to the entity that owns the property. If you are hurt on state-owned land and the cause of the accident is related to the neglect of caring for the premises, then you could find that you have the right to sue for damages under the CA tort claims act.
The CA tort law gives you a set amount of time to file your claim. Once that window of opportunity has come and gone, you will not be able to file and receive what is rightfully yours to receive.
The CA tort claims act is in place to protect the government and employees from excessive lawsuits. If you have any questions about what is allowed or what you can do in cases of injury or damages, then you may want to consider hiring the services of an insurance lawyer. They can help answer your questions and help you with filing your claim.