News
Top 5 Favorite Halftime Performances at the Super Bowl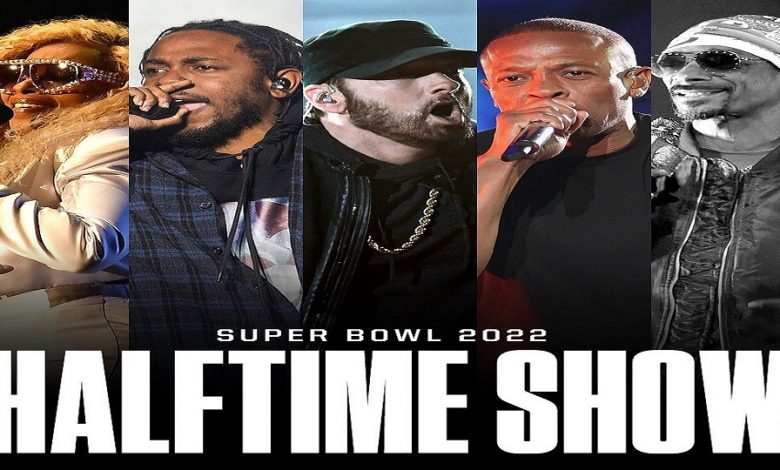 It's no secret the Superbowl every year is a must-see for everyone. Between the actual game, commercials, Super Bowl bets, and the halftime performance, the Superbowl has something for everyone. This year's Super Bowl LVI will be one of the most stunning games we have seen, with many teams trying to clinch a spot. 
Right around the corner, many people are already pre-planning their bets. As of last week, a country favorite, the Kansas City Chiefs were looking at +450 odds. Many sports fans are aggressively tracking teams and their bank accounts to see just how much money they can make this year. 
You might not care about the odds or the teams, or might not even know what is going on most of the time. If this is you, then I would bet you watch the Super Bowl for one of two things. One, the commercials, which are always a favorite on social media. Or two, the halftime show. This year the halftime show will be a throwback to R&B legends who will take one of the world's biggest stages. 
This year's performers include Eminem, Dr. Dre, Snoop Dog, Mary J. Blige, and Kendrick Lamar. Combined these performers have a total of 43 Grammys and 21 Billboard No. 1 albums. While we are sure to be in for an unforgettable performance, we can't forget some of the best shows to date. Here is a look back at some of the most memorable halftime performances since 2000. 
#1 Beyonce, Destiny's Child, 2013 
Bow down. The queen herself. There isn't much to say about this one. Beyonce and Destiny's Child absolutely stole the show away from the game. Beyonce performs her newest single, "Formation". 
Also, including some statement pieces of wardrobe, wearing a costume similar to that of Michael Jackson. She was also joined by Bruno Mars and Coldplay. This show was talked about for months and months after. Everyone was in awe to be in the presence of these great performers, but in the end, Queen Bey stole the show. 
#2 Prince, 2007
It doesn't get more iconic than the icon himself. Performing his iconic hit "Purple Rain" in the actual pouring rain, it was unbelievably perfect. What could have been seen as a disaster, only Prince could have made it memorable. 
Prince wanted to make an impression. While performing some of his greatest hits, Prince also wanted to put his music in context for those who were watching. Opening up the show with the stomping rhythm of Queen's "We Will Rock You", Prince wanted to do something spectacular. Once again, as always, Prince made history again at Super Bowl XLI. 
#3 Madonna, 2012
Miss girl. Always putting on a show for over 20 years, Madonna gave one of her best performances. While still producing a flashy halftime show dedicated to her legacy, she also incorporated many new artists and pop acts. With her was LMFAO, Nicki Minaj, M.I.A., and Cee Lo Green. 
At one point members of LMFAO actually hoisted her up on their shoulders and helped her into a handstand. To make the most out of it, many critics say, only Madonna could be the one to look "imperial, not ridiculous." In one of her sets, she even was standing on top of oversized pictures of herself! This revolutionary performance included a tribute to not only Madonna and her legacy, but also the new and upcoming pop of this generation. 
#4 Lady Gaga, 2017
Flawless. Polished. Stunning. Lady Gaga, a showgirl from the beginning, put on an unbelievable performance. Uptempo, the show amazed viewers across the country. The show ended with fireworks and even catching a thrown football, Lady Gaga did exactly what she has always done, entertain. 
While many critics expected Lady Gaga to make a very political show, the game was granted less than a month after Trump's election into the White House, she did what she has always done, perform. You would think the artist would do something with her iconic song "Born This Way" but she had something different in mind. She wanted to be exactly who she has always been, an entertainer. If you were expecting anything different, then you clearly don't know Lady Gaga. 
#5 Shakira & Jennifer Lopez, 2020
The Latios put on a great show. Shakira brought her array of pole-dancing talents, and J Lo's voice, these two left viewers in awe. A night that is not easy to forget, the two powerful women in the music industry wanted to leave an impression, and boy did they. Even including Cardi B, the Hustlers put on an unforgettable show. 
The show was all about pazazz. Glitter, sparkles, gems. The women of 2022 let their voices be heard in the "Let's Get Loud" show. The finale ended with the FIFA World Cup anthem, "Waka Waka (This Time for Africa)", which raved from coast to coast. Blowing up social media, this was one of the best Super Bowl halftime shows we have ever seen.