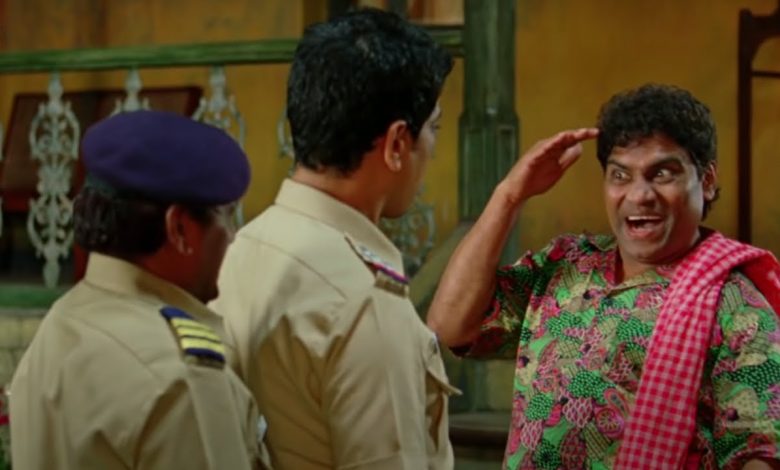 One of the most noted actor-comedians, Johnny Lever was once an ordinary man who did odd jobs for survival. Today, Johnny is one of the best comedians in India. His original name is Johnrao Prakashrao Janumala, but he was nick-named Johnny Lever by his colleagues at Hindustan Lever. The actor-comedian was first spotted by actor Sunil Dutt and was offered a role in the movie Dard Ka Rishta. From there, he went on to play various comedic roles in Bollywood films. Johnny is known for his hilarious performances and even funnier dialogues in comic roles. Mentioned below are some of the best rib-tickling films you need to watch today.
Khatta Meetha
The movie stars Johnny lever in a comic role where he plays a mechanic. His job is to repair the road roller for a contractor. In one of the scenes, Johnny is seen sharing a story of how he repairs vehicles and how he works on the road roller. The actor's comic timing and expressions are the highlights of the scene as he makes the viewers go bonkers with laughter. You can stream the comedy flick on Hotstar for free.
Golmaal 3
Golmaal 3 is directed by the well-known filmmaker Rohit Shetty.  It is one of the best comedy Indian movies in which Puppy Bhai, a don has robbed a royal jewel and hidden it somewhere. The funny part is the character suffers from short term memory loss and he keeps forgetting and remembering things. Johnny's acting and comic timing in the movie is so good that even a chaotic scene will leave you amused.
All the Best: Fun Begins
In this comedy flick, Johnny plays the role of a dumb money lender. He has no dialogues throughout the movie, it is only in the end that he speaks up and makes everyone laugh. Though he plays a dumb guy, he uses a glass and a spoon to communicate with his clients that is quite amusing to watch. This movie also stars Sanjay Dutt, Fardeen Khan, Ajay Devgn, Mugdha Godse and Bipasha Basu.
Housefull 4
Housefull 4 is a multi-starrer comedy movie. Here Johnny plays the role of Winston Churchgate. The movie also stars his daughter, Jamie Lever in a notable role. In the movie, they pull out several truths from their past lives about a series of things that led to their death about 600 years ago. The film's screenplay-driven humour is more towards the situational comedy sphere. Hence it is crucial to get the expressions right. The father-daughter duo succeeded in spicing up the humour quotient in Housefull 4.
Awara Paagal Deewana
The action comedy movie was released in 2002 with an amazing cast that includes Akshay Kumar, Paresh Rawal, Sunil Shetty and many more. Lever's character Chhota Chatri was a popular one in the movie. The character was the least powerful don but the loudest and aggressive. Johnny's impeccable comic timing and talent is what made this loud, stammering and angry character a funny one to watch.
Well, now you have the list of the best comedy indian movies. Just pick one and get ready to giggle on with insane humour in these incredible movies.