Shopping
Tips to avoid awkward gifting moments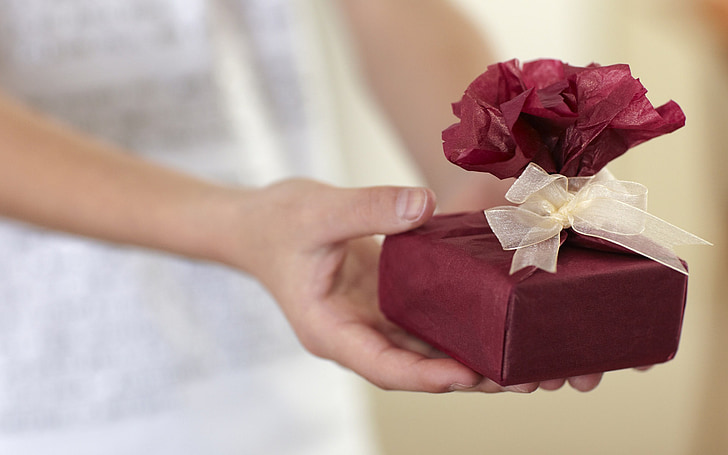 Here's a little secret: Believe it or not, gifts can make or break a situation. While there can be a great level of enthusiasm on receiving it, there may be a pin drop silence on opening a present. Yes, you read that correctly. That's how tricky gifting moments actually get. Nobody can predict reactions beforehand.
But hey, guess what? You can avoid these tricky moments. How? Well, we've put together some brilliant tips to help buy the perfect one. Check it out:
Choose the right personalised gifts
Personalised gifts are the new cool. But hey, before walking down the personalised route blindly, just make sure to run a little background research. For starters, begin by considering the tastes and preferences of your loved ones. If they have a sweet tooth, surprise your loved ones with premium personalised chocolates. Believe us when we say you can't go wrong with chocolate gifts if they love those. You'll see!
Keep a stock of gifts handy
We hate to break it to you but you are going to require some emergency gifts. You know why? Well, it's never fun when someone hands over a present and you have nothing to give in return. So, to avoid awkwardness, keep a small collection of thoughtful yet generic gifts in your reach. You can stack these presents either in your house or somewhere in your car, just to be safe! 😉
Hand over the gift receipt
Let's face it: Gifts can go wrong. While there's nothing really anyone can do about that, you can do yourself a favour and hand over the gift receipt to the receiver. If they don't like the present, they can simply go to the store and exchange the item. That way, nobody's feelings get hurt. It's that simple! 😀
Manage your own expectations
As we know, expectations lead to disappointments. Well, in that case, it's quite wise to manage your expectations. All you have to is remember it's always the thoughts that count. So, do us a favour and avoid being judgemental on opening the present. Because hey, we are sure you don't want a gift to ruin the mood of any festivities, eh?
Accept it with a warm smile
We get it. You don't like the present. But hey, don't shame anybody for their taste or choice. Nobody wants the day ending up in hurt feelings over gifts gone wrong. So, don't let the giver know right away. Take the moment to sink it in and sincerely thank the person. Don't forget your genuine smile while expressing gratitude, come what may!
With the above-mentioned hacks, we are sure you'll be able to get past awkward gifting moments with ease. So, what are you waiting for? Follow our tips and get ready to avoid all sorts of awkwardness or embarrassment. Believe us when we say you've got it this time. Get going, you!