Wedding
Romantic engagement presents for the happy couple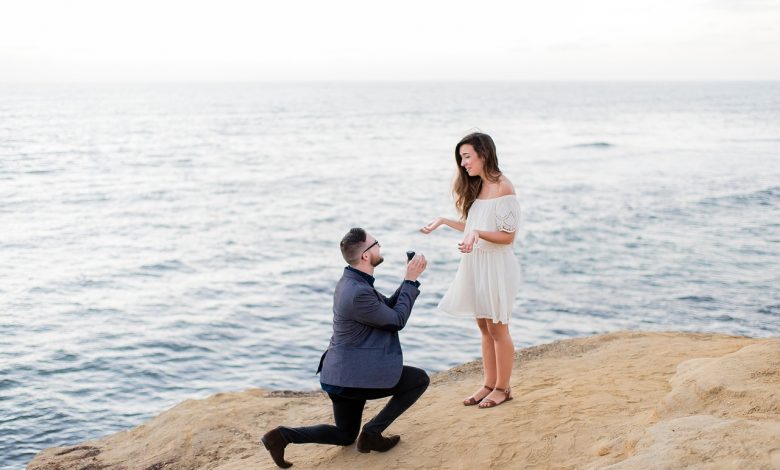 Cue the excitement! Your favourite couple has decided on forever, haven't they? Well, it is an end of their whirlwind romance, but a beginning of their eternal love story. It's time for them to welcome a new chapter of their lives that will keep getting better at every step. So, what are you waiting for? Send your warmest regards and best wishes to the happy couple in the form of presents.
This year, make a bold statement at their engagement party with these gift ideas mentioned below:
Personalised Chocolate Box
Chocolate gifts are perfect for the couple that has a sweet tooth. It's a great way to help them celebrate their new beginning. So, choose a premium box of chocolates and add your warmest wishes to it. That way, the happy couple will think of you every time they open the chocolate box.
Between save-the-dates, wedding invites, and thank you notes, they are going to send out a lot of mails. So, make their life easier, help them streamline the daunting process, and save their time with this custom ink and set stamp. It comes with a return address of the happy bride and the groom that can lessen their burden. Amazing right?
Whether the couple got engaged at home or miles away, this personalised engagement gift will turn their proposal destination into a personalised landmark. So, print their names and engagement date and carefully craft this beautiful map for the lovely couple. A dash of personalisation on this map will have them jumping with joy.
Wine lovers will most definitely appreciate this one-of-a-kind gift box idea featuring their names and engagement date. Pair it up with two bottles of bubbly- one to celebrate their engagement and one for their wedding. Believe us when we say it's indeed a great personalised gift for the newly engaged couple. You'll see! 😉
They're probably going to receive quite a few bottles of champagne. So, why not gift them a beautiful bucket to store the drink and keep it cooler? Genius idea, right? Well, it gets even better when customised! Go out of your way and engrave the bride and groom's name on this stylish ice bucket and wait to see their reaction.
Choose the location that they plan to tie the knot, the city they first met, or even the block of their school or college campus. Literally, anything and everything looks great on this serving tray. So, don't hesitate! Get the special place printed on this tray right away and gift it to the soon-to-be Mr and Mrs on their big day!
With the above-mentioned gifts, shopping for a newly engaged couple can be fun. So, make the right pick and get ready to surprise the madly-in-love couple. Believe us when we say that you're about to make their day with your perfect choice!