Home
Incredible Aussie Designer Timber Furniture For Your Next Remodel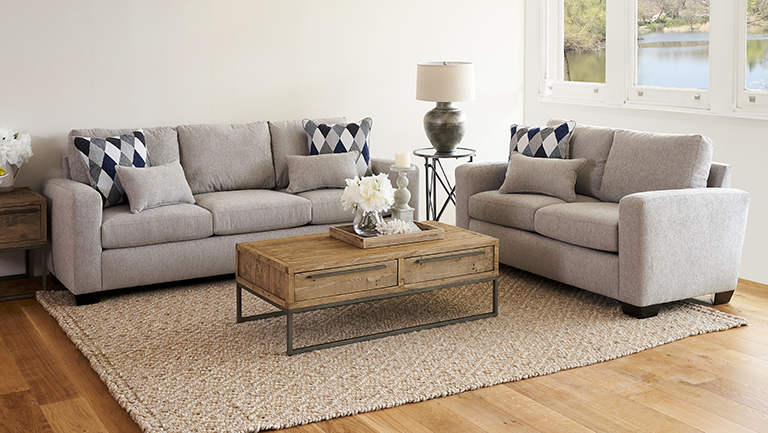 Australian timber furniture evokes a unique sense of style and charm for any room, regardless of the type of furniture. Wooden chairs, timber tables, shelving units made from natural materials – the possibilities are endless for home design once you consider making timber your first choice for your furniture.
Perhaps one of the less thought of, but still an understandably significant piece of furniture for any home, is an entertainment console. Families often spend a lot of time in their living spaces or theatre rooms watching movies and television, and bonding over video and board games alike. If that sounds like your household, then you know that you'll need an entertainment console not only to ensure that your expensive television and game consoles are in a safe, protected area, but also to make sure that you have the proper storage and shelving space for other entertainment pieces, too, from board games to DVDs. Remember, it's important not only to invest in an elegant piece of furniture, but one that also offers practicality by means of ample storage space. So if you're looking for entertainment consoles for your home, don't forget to look for these qualities in your next tv unit!
A timber entertainment console is a quintessential furniture piece, made from sustainable, natural materials that look elegantly beautiful in every home design. Below, some striking examples of timber consoles that will have you wanting one for your own home!
Ocean Reef TV Unit
Looking for an eye-catching entertainment unit for your living space? This piece boasts a striking Raw Edge style, you can customise this with any Australian timber, or have it made with beautiful Marri or elegant Jarrah.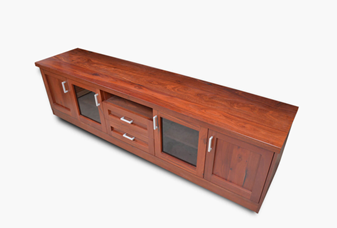 Albany TV Unit
Choose from Marri, Jarrah, Tasmanian Blackwood, or Tasmanian Oak for this beautiful TV unit that boasts plenty of space for all of your entertainment needs. Wanting a bit of a dynamic look? The glass doors of this unit tie the natural aesthetic together.
Como TV Unit
After a minimalistic look that's still made from natural materials? The Como TV unit's streamlined look lets you keep clutter out of sight, while still elevating the look and feel of your home.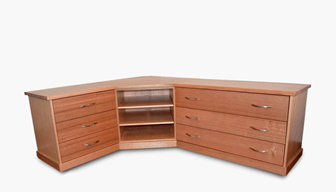 Harrisdale Corner
Wanting to really make use of your home's space? Maybe a regular rectangular entertainment console doesn't fit your needs. The Harrisdale Corner TV unit helps you fully utilise each corner, with plenty of space for your widescreen tv, and other entertainment equipment. The drawers offer ample storage space for your needs, giving you a practical yet stylish piece of furniture.
What's great about Australian designer timber furniture is that not only is it made with careful consideration of each homeowner's needs and preferences, but it is also made with the Australian style and experience in mind. Whatever piece you're wanting, you can be sure to receive a high quality, well-made piece of furniture that will look striking from the first day of placement in your home, and will age beautifully as the years go by, too.