Health
Improve Your Appearance Through a Facelift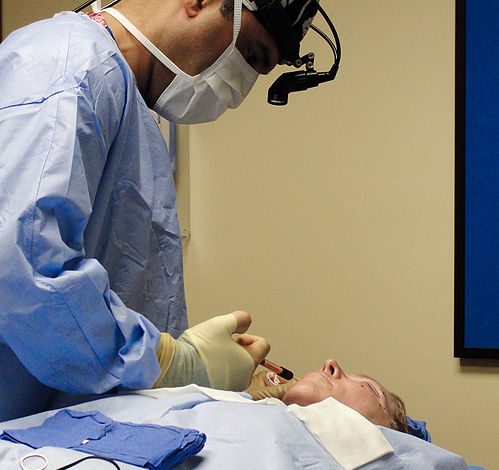 As you age, your physical appearance bears the effects of gravity. Your face starts revealing loose skin on your jawline, cheeks, and some fold on your midface.  These changes make your beauty fade away, hence the desire to restore your youthful look. Luckily, your facelift in Pasadena center has various options to help improve your appearance and restore your beauty.
Types of Facelift
Your doctor will discuss with you two types of facelift procedures including a full facelift and a mini facelift. A full facelift procedure is carried out to tighten the skin of your jaws and cheeks. Your doctor will recommend a full facelift if you are over forty years and have a sagging jawline, cheek fat pad, and facial volume loss.  The procedure rejuvenates your face for ten to fifteen years and conserves the results for a similar time.
A mini facelift tightens your jaw and face. Your doctor will recommend this procedure if you are younger and you have mild jowls or had a full facelift earlier.  
What to Consider Before a Facelift
Before you get a facelift, your doctor will let you know that your overall health needs to be adequate to have surgery and to recover from surgery. Your weight needs to be stable for a successful result. Losing a lot of weight or gaining weight before or after the surgery may change your face shape affecting how long your facelift results last. Your doctor will let you know that results vary depending on your age, how loose your skin was, and skin quality before the surgery.
Preparation Before a Facelift
Before you undergo a facelift, your doctor may request you to go for a medical evaluation. If you have been taking medications like blood thinners or anti-inflammatory drugs, your doctor may advise you to avoid taking them for sometime before the procedure to prevent bleeding during the treatment. If you are a smoker, your doctor will recommend you stop.
Full Facelift Procedure
During the procedure, which takes four to six hours, general anesthesia will be used for your comfort and safety. The procedure incorporates a fat reduction in some areas, insertion of volume in other areas, and relocation of your face layers to put them in an upraised position.
Your doctor will hide the incision throughout the hairline and your ear curves to avoid revealing scars. Your doctor will avoid over-tightening your skin to ensure natural-looking results.
What to Expect After the Full Facelift Procedure
After the procedure, your doctor will let you know the following:
       

You can wash your face every day since you do not have any dressing.

       

You may experience some swelling and bruising, which will fade away gradually.

       

You will be expected to go back to the hospital after ten days for suture removal.

       

Initial healing takes two to three weeks, but you can go back to your routine
 after six weeks.
       

To manage any discomfort, your doctor may prescribe some pain medicine.
If you are looking forward to restoring your youthful appearance, call or book an appointment online with Sasaki Advanced Aesthetic Medical Center.