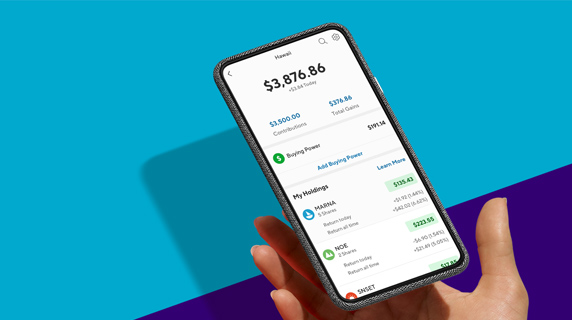 A refer app is a great way to earn a second income.You refer or recommend a product or service of a brand and get a commission in return. Yes, it is that simple!The IDFC FIRST Bank MyFIRST Partner App is the best money-making app for Android. It lets you participate in the highest-paying referral program in India. Join quickly and earn handsome payouts with zero investment.
It has a well-designed user interface, quick loading time, smooth navigation and great user support. The app is also PCI DSS security compliant which means the system is secure with minimal chances of your sensitive data loss. Read on to know how to use this app.
Refer and Earn App
You do not need any skill set or expertise. All you need is a smartphone and a steady internet connection.The app gives you an opportunity to earn ₹50,000 and more with a flat 1.5% per disbursal. A dedicated relationship manager and experienced mentor will train you to use the app. Students, housewives or literally anyone can join the program with just a few clicks and start earning money online.
Follow the below steps to get started:
Step 1: Download the app on your smartphone from Google Play Store
Step 2: Upload your photo.
Step 3: Upload a scanned copy of your PAN card, Aadhaar card and bank details like IFSC code and GSTIN.
Step 4: Provide all the required personal details.
Step 5: An OTP will be sent to your registered mobile number for verification.
Once all the steps are successfully completed, you receive a unique MyFIRSTPartner digital ID. This can be used to make referrals for a personal loan, track different cases and get all updates when you get paid per referral.
You do not have to be involved in the details of a customer's loan application. However, consider helping them in the form-filling and documentation process as a gesture of goodwill. It can reduce the risks of error and speed up the loan process as well.
Requirements to Use the App
You need to fulfil the eligibility criteria to participate in finance affiliate programs. The IDFC FIRST Bank MyFIRST Partner app requires you to upload only a few basic documents and tick off a few boxes to qualify.
You must be an 18 years old Indian citizen residing at a serviceable location. That's all you need to sign up on the refer and earn app. Now over a period of time you can start building a strong professional network, address the financial needs of people and scale up your income.
Make sure to polish your convincing skills, identify your target audience, educate them properlyin detail and encourage them to consider the personal loan. In return, you can use the incentive to build your savings, assist your aged parents, support your higher studies, plan a dream vacation or renovate your house. A personal finance affiliate program is a simple, flexible and convenient way to earn which is made even easier with a robust app.