Home
How To Prevent And Repair A Clogged Sewer Line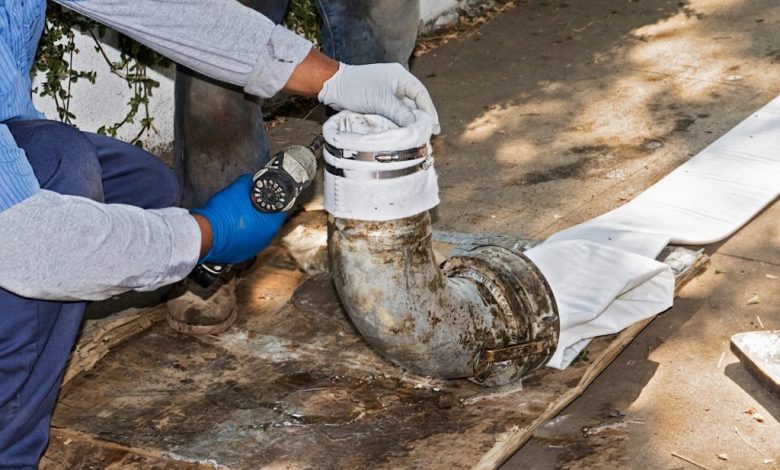 Having a clogged sewer line is a serious problem that needs to be taken care of as soon as possible. A blocked sewer line is the most common cause of sewage back-ups, which can lead to a variety of problems including flooding and mold. Fortunately, there are many ways to prevent and repair a clogged sewer line.
Signs of a clogged or blocked sewer line
Having a clogged or blocked sewer line is an unsettling situation. It can cause major damage to your home and may expose your family to contaminated water. Fortunately, there are ways to know when you have a clogged drain and can act quickly to avoid serious damage.
If your toilet does not flush, it may be a sign of a clogged or blocked sewer line. A clog can also affect your tub or shower drains. These drains are typically located lower than your sinks and toilet.
Another sign of a clogged or blocked drain is slow or leaking drains. These issues are usually accompanied by gurgling sounds. This sound can travel through your pipes and seem to come from the floor.
If you see any of these signs, call a plumber right away. There are professional plumbers that specialize in clearing clogged sewer lines. They will use a drain snake to get to the root of the problem.
Trenchless vs traditional pipe replacement
Using trenchless technology for sewer line repair in Houston is a very efficient way to make repairs. It can be completed in a short amount of time and is cost-effective.
Traditional pipe repair methods require a significant amount of digging, which can be costly and damaging. There is also the added expense of cleaning up the mess. The equipment required to perform this process adds to the cost of the job.
Trenchless technology involves the use of epoxy resin pipes, which are non-invasive and last a long time. This method is the best for municipal and industrial pipe repairs.
In some cases, a traditional sewer repair may not be suitable for trenchless technology. For example, if the pipes are very damaged, the system will need to be rebuilt conventionally.
Trenchless technology also makes repairs faster and easier. In some cases, the new pipe can be installed in a single day. This method can be used for shallow pipes or deep pipes.
Common causes of sewer line damage
Identifying the causes of sewer line damage can help prevent expensive repairs. Sewer lines can get clogged, leaks can occur, and raw sewage can backup. If you have noticed any of these problems, contact a professional immediately.
The main sewer line is the largest plumbing fixture in your home. If it is clogged or damaged, it will affect the rest of your plumbing. It is crucial to have your sewer line checked and cleaned regularly.
Tree roots are a primary cause of clogged sewer lines. These roots are attracted to the nutrients in wastewater and grow deep into the soil. They can pierce through the pipes and create larger cracks that can lead to serious problems.
If you see an indentation in your lawn, this may be a sign that your sewer line has broken. This can cause water to spill and may require the services of a local sewer and water contractor.
Trees can also clog sewer lines, especially if they are planted too close to the line. If you have a tree near the sewer line, you should have it removed as soon as possible.
Cost of sewer line repair
Whether you're considering a sewer line repair or replacement, you'll need to know how much it will cost. The cost can range from a few hundred dollars to tens of thousands of dollars, depending on how long the sewer line is and where it's located.
One of the most common reasons for sewer line repairs is due to the age of the line. The age of the pipe will impact the cost, as will the materials used. Cast iron is two to four times more expensive than PVC.
Another common cause of damage to the line is tree roots. The root system of trees grows as they mature, causing them to pinch the pipes. The price will depend on how many tree roots are in the line and the length of the lines.
Alternatively, you can have the tree roots removed. This can cost between $100 and $600. You can also replace the entire sewer line. This will be more costly, but will save you time and money in the long run.