Health
How to Pick the Right CBD Products for Your Pet?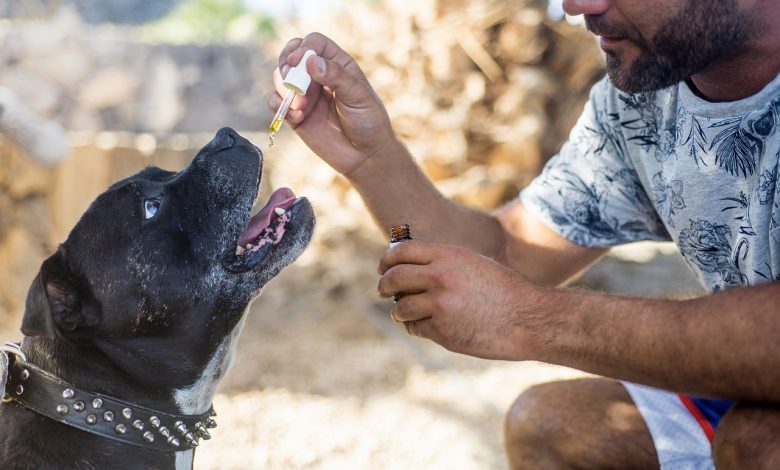 Pets, such as cats and dogs, are mammals like human beings. So, their endocannabinoid systems are likely to be similar to ours. The endocannabinoid system is a body system that is involved in a variety of processes.
It aids in the absorption of pain, stress, hunger, sleep, and mood. It is also essential for the immune and reproductive systems of the body. CBD products can interact with your endocannabinoid system to improve the overall wellbeing of the user.
Factors to Choose the Right CBD for your Pet
Your pets can experience relief from pain, illnesses, and sleep irregularities when using CBD products. But how do you pick the right products for them? Here are some guidelines that can help you:
Certificate of Analysis
If you're looking for CBD for your pet, make sure to read the label and look at the ingredients. You should consider the THC material. THC has a maximum legal concentration of 0.3 percent, so if you don't want any for your pet, search for goods with 0% THC.
After you've checked the sticker, make sure the information is accurate. Here is where the Certificate of Analysis comes in. An independent, third-party lab issues this certificate which verifies that the information on the label is authentic. If the product doesn't come with a Certificate of Analysis, it's best to skip it.
Organically Grown
Your pet's diet should not contain any pesticides or other dangerous chemicals. Choosing organic, non-GMO products can help you protect the wellbeing of your pet. Make sure there aren't any toxic additives or solvents in the ingredients. Just like you'd ensure the quality of your pet food, treat CBD the same way.
Reasonable Pricing
Depending on the form, concentration, and purity, CBD products can cost anywhere from $20 to $200 or more. In general, the more expensive the substance, the more concentrated it is. However, because anything is costly does not mean it is of high quality. And also, don't go to the other extreme and buy cheap products either because they could be of average quality.
Brand/Product Popularity
When it comes to purchasing any cannabis product, customer reviews are crucial. The feedback will tell you whether the product lives up to its promises and what experiences other people have had with their pets. But don't entirely believe reviews that are on the company website. Also, look through third-party sites for more authentic information.
Extraction Process
The extraction method is crucial because it decides the level of safety of the product. CO2 extraction is the most effective process, so look for products made with this method.
There are also other methods like olive oil, dry ice, and solvent-based extraction, but these aren't as reliable. Stay clear of products developed through solvent-based extraction since it involves poisonous substances like butane and propane, which are harmful to your pets.
Vet Approved
Veterinarians handle the entire pet and must be informed of all they are given and active in all areas of treatment. Products sold by veterinarians have undergone rigorous quality and safety testing by the veterinary community.
Just like you'd consult your doctor before choosing a product that suits you, take your pet to the vet. If your vet suggests or uses certain CBD products for their pets, then it is probably reliable.
Considering all these factors, make the right decision for your pet and see them enjoy immediate relief from their ailments.