Tech
Here's how you can watch DTH and OTT both on TV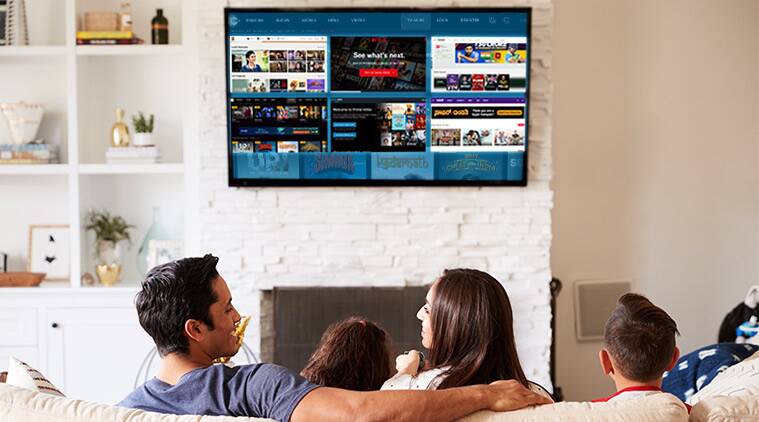 The modern lifestyle has made it extremely important for us to pursue entertainment activities in order to refresh our minds, maintain our mental health and preserve our emotional well-being.
Today, every single person has his/her preferences when it comes to entertainment. In simple words, we all have exposed ourselves to different types of entertainment. Also, we all have a unique way of consuming entertainment content. Some prefer to use mobile phones; others prefer laptops; however, majority of the audience still prefers television.
Entertainment of today is not just limited to watching movies or live TV; it has also made people, a big fan of web series, documentaries and much more. There are a good number of people who love to consume mixed content that too on television. For example, watching live TV on DTH and web series on OTT. But, how can a person watch both DTH and OTT on TV?
Let's find out!
How to watch DTH and OTT both on TV?
The answer to the above question is simple; you get to watch both if you have an android TV box. Many reputed companies like Airtel provide you with an android TV box that allows you to watch content that both DTH and OTT offer. However, you need to choose the right company's box as per your requirements.
What is an Android TV Box?
An android TV box is a set top box that helps viewers with various types of content on a big TV screen like on-demand videos, video content sites, regular network shows and to play games. To access the content, all you need is an internet connection and a television set that supports the Android operating system.
Which Android TV Box should you choose?
There are several companies that sell Android TV boxes, but you need to choose from the best to get an amazing experience.
You should choose an android set-up box that
Runs with an operating system higher than Android 5.0.
Gives you access to blockbuster movies and web shows across languages.
Allows you to search for content with a voice-enabled remote powered by Google assistant.
Provides you access to apps with the Google Play store like games, music and everything in between.
Offer you extraordinary picture quality, realistic colour, and clear sound.
Not to mention, choose the right processor, storage option and also check for availability of USB ports.
Conclusion
The best entertainment comes from the best devices and content. You can choose the Airtel Xstream box simply because it offers almost everything you would need. Also, it is easy to get Airtel set top box connection at an affordable rate. The company often releases amazing offers that can help you with the set top box for a much lower price. Additionally, you can install the Xstream Android box on a normal TV. Therefore, you don't need to spend any additional money on a new television set to enjoy your favourite content.