Shopping
Guide to Help You Buy the Best Bed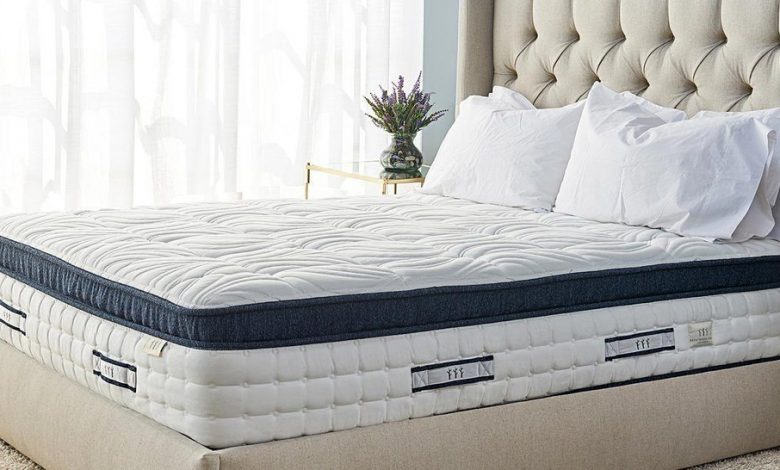 Beds are the essential furniture that is required in a bedroom, and its primary purpose is to provide a comfortable sleep. Beds have become so interlinked with people's lives that it is impossible to think life without it.
After all, we spend a considerable part of our life sleeping on the bed, which makes it even more important to buy a perfect bed that is comfortable for your body and suits your bedroom. Choosing a wrong bed may lead to back pain, muscle pain, and so on, resulting in a lack of sleep.
Lack of sleep will make you less active, and reduce your concertation power, which will severely affect your professional and personal life, hence it is important to buy the right bed. But with so many brands offering beds in varieties it becomes little confusing to choose the right one.
By following the below-listed points, you can easily choose and buy the right bed for your home:
Go to multiple stores
If you are expecting that you will find the bed that is perfect for you by visiting a single showroom or store, then you are wrong. You will have to visit multiple stores and showrooms where you will get to see beds in different styles, sizes, and designs and choose among them accordingly.
Lie on it  
Only by seeing the bed you will not come to know its worth, you need to try it out. One bed will not suit everyone's requirement's each person's requirements differ depending on their weight and build. So before buying lie down on it for a few minutes and check out its comfortability and then decide.
Shop with your partner
If you are married, then you would be sharing the bed with your partner. Hence it important for both you and your partner to shop for a bed together. That way, both of you would try out multiple beds and choose the best for yourself.
Keep the size of your bedroom in mind
Avoid the mistake of buying the bed without taking into consideration of the space in your bedroom. You need to ensure that there is adequate space in your bedroom to install a bed. If there is less space, than you can make space available by shifting some of your furniture. If moving furniture is not possible, then you will have to buy the bed according to the available space.
Buy a bed with the storage facility
Has mentioned in the above point, space is necessary if you want to install a bed in your bedroom. One way of creating space is by buying a bed with storage facilities, which can reduce the clutter in your bedroom and eliminating the need for a cupboard, thus freeing up some space.
Go for some extra space
If you are staying with your partner who needs some extra space on the bed, then it is better to buy a bed with extra space like a king-size bed. If your bedroom has the required space to accommodate a king-size bed, then go for it.
Buy a bigger bed even if you are single
If you are single and you are quite comfortable with a single bed, it is still suggested to buy a double or king-size bed to cater for the future. Some single people require more space while sleeping, and a single bed will be uncomfortable for them hence plan for extra space by buying a bigger sized bed.
Buy a good looking bed 
After the size, the next thing to look out for in the bed is its designs, which can add more beauty to your bedroom. You can go through the brochures offered the showrooms and select the bed accordingly that suits your bedroom. There are various metal and wooden beds which come in various designs, and you can choose accordingly.
Get a bed that suits your back
Many people suffer from back pain, and one of the reasons for this is bad choice of bed. Always prefer to buy a bed that supports your back with ease. The best bed for you is the one that suits your size, shape, and sleeping habits. For instance, if you have a problem in lying on your back while sleeping, then choose a bed that adjusts with your sleeping position.
Don't forget about the mattress
Never buy a bed without planning for a mattress, it is preferable to buy spring mattresses for spring beds and foam mattresses for slat beds. Always buy a new mattress along with a new bed.
Do not judge it by looking at the price tag
The best bed is not always the expensive one and probably not the cheapest one either. A cheap bed might look good but will not provide the comfort that you will need while sleeping. So it is important to check the product reviews and try out the beds before buying it.
By following the above-listed points, selecting the best bed for yourself will become an easy task.