Travel
 Grab Amazing Deals on International Flight Tickets: 5 Sneaky Tricks That Always Work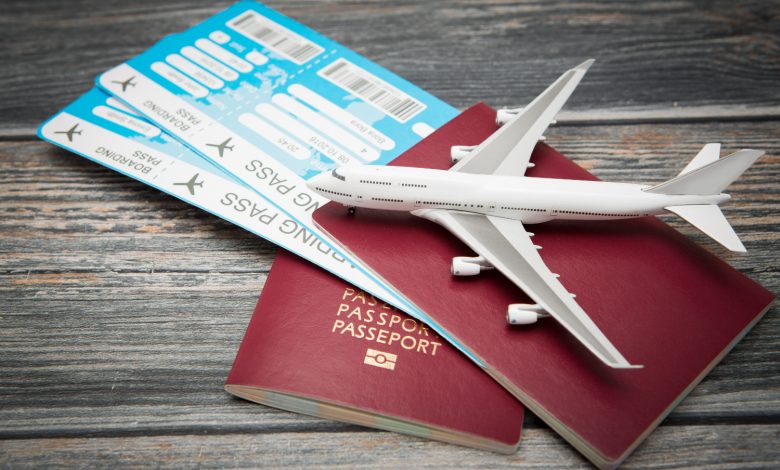 Is finding a good deal on international flights like looking for a needle in a haystack? Not quite! Some sure-shot techniques can help in trimming the cost of expensive overseas tickets. Let's find out how.
Dying to visit an exotic destination but keep shelving plans due to the expensive flight tickets? The steep airfare for international travel is a big damper. While there is no magic bullet to thrifty flight booking, there are a few sneaky tricks that can be used to nail an amazing deal. Read on for five tricks to save big on flight bookings for your next overseas getaway.
Book Flight Tickets Early
Remember, airfares tend to become steeper as the departure date approaches.  If you know when and where you're going, don't dilly-dally and delay booking tickets in the hope of getting lucky with last-minutes discounts. The best price can be secured around 7-weeks before jetting off. Set up a price alert and on spotting a reasonable price, grab it.
Mid-week travelling is regarded as cheaper compared to weekends when more people are inclined to fly. Rumour has it that Tuesday is the prime day to get your hands on lucrative deals for global tours. Given that this can be a hit or miss option, the best tactic is to observe the price index for a whole month to identify the least expensive day for your destination route.
Use Incognito Mode When Searching
Have you noticed a spike in airfare after repeatedly searching for a particular flight? The explanation is simple. Thanks to cookies on your browser, the airline portals can track your online behaviour. If you check the same flight in quick succession, the price starts escalating. To escape the prying eyes of the internet, you much search stealthily. This can be accomplished by using the Incognito mode, switching browser settings, or navigating from another device.
Take Advantage of Mileage Earnings
The easiest way to bag cheap International flight tickets is with miles. In fact, you can even fly free with mileage earnings. The key is to sign up for a frequent flyer programme. The points/miles accumulated via the loyalty programme can be redeemed for future flights, upgrades, etc. Not to mention, you can dodge lengthy security lines and enjoy perks like seat selection, priority check-in, free baggage check, and complimentary access to swanky airport lounges during long layovers.
You can sometimes get a better fare if the local currency is used for booking a ticket with a foreign airline. The flight can turn out pretty economical if your country's current currency is stronger.  You can find the option of currency change on the top right-hand corner of the airline websites. However, before switching currencies, make sure you are not slapped with any transaction fees.
Be a Smart Traveller
As you can see, there is no need to wait for special fares or airline bonanzas to help offset the big expense of overseas airfare. Finding good deals on tickets is uncomplicated and fairly easy. Just use the tricks mentioned above whenever you want to visit far-flung places to satiate your wanderlust.