Shopping
Go all out with these unconventional Valentine's Day gift ideas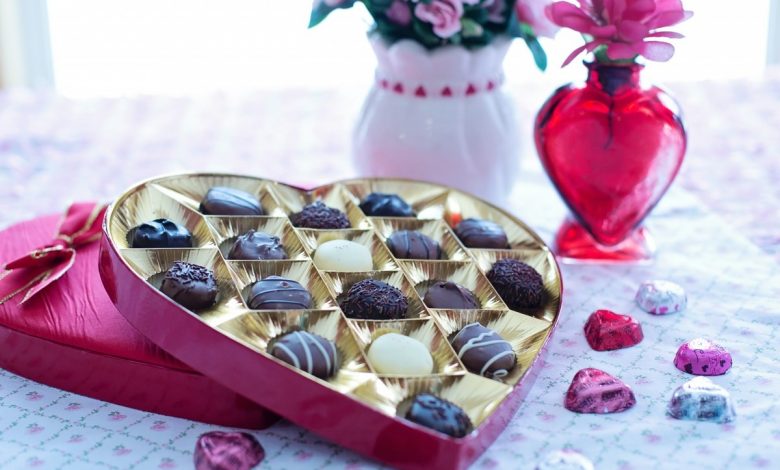 Love might seem like a mere four-letter word but holds a deeper meaning. People cross oceans, climb mountains, and even celebrate special occasions like Valentine's Day in an exceptional way to prove their love. While there are several ways to proclaim love on Valentine's Day, exchanging presents on the day of love tops the charts.
This year, take a break from traditional Valentine's Day gifts and go all out with unconventional ones. Here's what you can buy for your loved ones this year:
Personalised Valentine's chocolates make the perfect present for the season of romance. You can turn this romantic Valentine's Day gift into a special one by simply including your partner's beautiful pictures, heartfelt messages, and so much more. A personalised chocolate box will leave them smiling throughout the day. Now, isn't it amazing how a chocolate box can make your loved one's day?
As we know, roses are traditional flowers for every special occasion, including Valentine's Day. This year, ditch the customary traditions and take the celebration a notch higher with pine cone roses. Not only do they look edgy but also last longer than original roses. And guess what? You can even customise them based on your loved one's favourite colour.
If there's one thing that can emerge as a winner in the gifting department, it is personalised ceramic tiles. These tiles work wonders on every person. Whether you're looking for a Valentine's Day gift for your girlfriend, wife, boyfriend, or a husband, select the perfect size of a ceramic tile, print photos on it, give it to them and wait for the magic to unfold.
Rustic Button Valentine's Heart
Nothing looks as adorable as this rustic button Valentine's heart. It's a perfect home decor piece that can fit at any corner of the house. Whether your loved ones want to hang it up in the living room or your bedroom, it will stand out from the rest due to its unconventional pattern and design.
You don't miss a single opportunity to tell them that they are on the top of your head every now and then, do you? Well, this time around, try something unique with this pillow to tell them that their thoughts consume you. Send it over to the one you love on Valentine's Day. It makes a great long-distance Valentine's Day gift for your lover!
For the ones obsessed with candles, this kit makes a great Valentine's Day gift. A candlemaking kit will let them unleash their creative side as they'll get to make their own candle at home. So, pick a kit that consists of everything that they might need, be it all the essential tools or the materials that they require to make a beautiful candle.
Your lightbulbs will fuse out, but your love will last a lifetime. Tell the lights of your life how much they mean to you with this unique Valentine's lightbulb decor. With this lightbulb, they can even amp up their boring home decor pieces this Valentine's Day. Quite interesting, right?
This 14th of February, surprise your near and dear ones with something beyond red roses. It's time to get more creative with the above-mentioned list of unconventional Valentine's Day gifts. These Valentine's Day presents for her or him will convey your sentiments in a jiffy!