Finance
Factors Impacting Two-Wheeler Insurance Purchase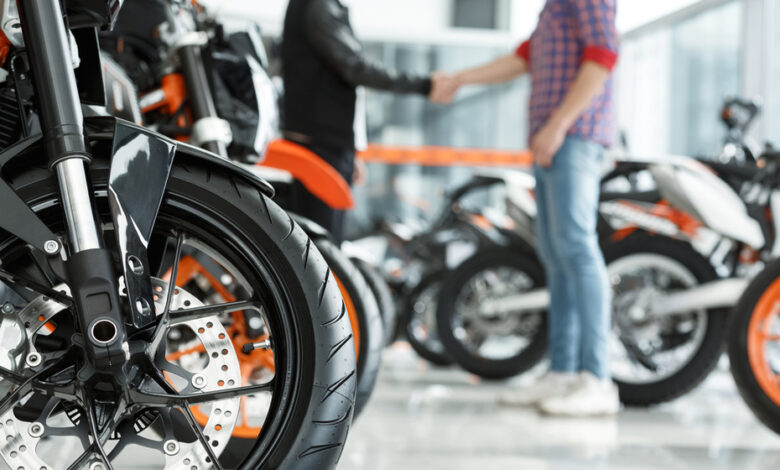 Our two-wheeler has a special place in our lives because of how easy it is to use, how inexpensive it is, and how simple it is to maintain. Many of us find that riding our motorbike or scooter is the easiest way to get to work daily. Given the significance of our vehicle, it is only normal for us to want to ensure that it is protected from harm. Among the most effective measures we can act on to protect our bikes – to buy motorcycle insurance is one.
If you own a two-wheeler and have insurance, you may have considered what affects your premium price. So, let's look at the main factors affecting the cost of our two-wheeler insurance.
What Kind Of Bike It Is:
The price of a two-wheeled vehicle depends on its features, specifications, make, and type. Since insurance covers the cost of the two-wheeler, the premium is directly related to the cost of the bike. So, a two-wheeler that costs Rs. 75,000 will have a lower price than a bike that costs Rs. 1,000,000.
Third-party premiums for electric 2W vehicles are now based on the KW parameter instead of the CC parameter.
Coverage Type
Generally, there are two kinds of cover: Third Party (TP) and Comprehensive. The law says you must have a TP cover to drive your bike on the road. The TP cover shields you from the third-party liability that could happen if your bike causes a third party to lose money. But the TP coverage doesn't protect your bike. For that, you need comprehensive two-wheeler insurance. Check the app to know more.
A complete policy protects your bike from natural disasters like hailstorms, earthquakes, floods, floods, inundations, hurricanes, landslides, and rockslides. It also offers coverage against things like riots, crashes, and thefts that are caused by people. Comprehensive policies cost more than TP-only policies because they protect against more things.
Choosing a comprehensive policy on the Bajaj Allianz two-wheeler insurance app is best to protect your bike. The price of insurance is much less than what you could lose if something bad happens.
No Claim Bonus (NCB)
Each year you don't claim, your insurance gives you NCB. NCB is the bonus you get for being a good driver. The concession is given based on predetermined slabs. The bonus starts at 20% for the first year without a claim and goes up to 50% for five straight years without a claim. NCB makes a big difference in how much your bike insurance costs.*
The Add-ons
The add-on you choose when buying motorcycle insurance helps you protect your bike better and lets you change how your cover looks. Each add-on has its own special feature and is used for a certain task. Insurance has many add-ons, such as roadside help, zero depreciation, medical coverage, and engine protection. These extra covers cost money, so your bike insurance rate will increase. Choosing the add-ons that fit your needs is best, and then customising them to make your coverage bigger. *
Get insured anytime, anywhere! Check out the Bajaj Allianz General Insurance website to learn more and download the app now.
* Standard T&C Apply
Insurance is the subject matter of solicitation. For more details on benefits, exclusions, limitations, terms, and conditions, please read the sales brochure/policy wording carefully before concluding a sale.