Business
Expanding Horizons: Diversifying Services for Laundry Business Growth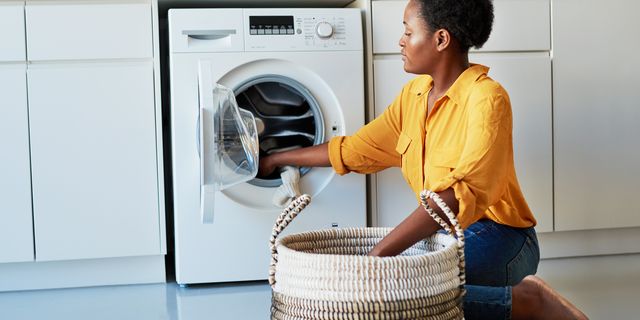 Running a successful laundromat requires more than just owning a powerful commercial washer and dryer. It demands creativity and adaptability to meet the changing needs of your customers. Diversifying your laundromat can be the key to attracting new clientele and increasing revenue streams. To truly expand your horizons and maximize growth potential, it's crucial to diversify your services. Whether you offer drop-off and pickup services or target specialized business clients, these creative strategies can set your laundromat apart and make it a thriving community hub. Here are five creative ways to diversify your laundromat business.
Offer drop-off and pickup services
Consider implementing a pickup and delivery service to cater to customers who value convenience and time-saving options. This service can be a game-changer for busy professionals and families who may not have the time to drop off and pick up their laundry. Ensure that your delivery service is efficient, reliable, and user-friendly. An easy-to-use mobile app or website for scheduling pickups and deliveries can make the process even more convenient for your customers.
Introducing dry cleaning services to meet different needs
On top of having laundry equipment like a commercial ironing machine, transform your laundromat into a one-stop shop. One effective way to broaden your service offerings and reach a larger audience is by incorporating dry cleaning services. Dry cleaning is a popular choice for customers who require specialized care for delicate fabrics or garments that cannot be washed in a conventional laundry machine. Investing in the necessary equipment and expertise means you can tap into this segment of the market. Also, you'll attract customers who are in search of professional dry cleaning services.
Specialized services for garment alterations and repairs
Expanding your laundry business to include garment alterations and repairs can be a game-changer. Many individuals struggle to find reliable and skilled tailors or seamstresses for their clothing alterations needs. By offering these services in-house, you can provide convenience and quality craftsmanship to your customers while generating additional revenue streams. Whether it's resizing garments or fixing minor tears, becoming a one-stop shop for garment care and maintenance will set your business apart from the competition. This diversification attracts a new customer base and encourages repeat visits from previous customers.
Specialized services for businesses
Expanding your laundry services to accommodate commercial clients can unlock significant growth opportunities. Therefore, consider partnering with local businesses to provide specialized laundry services tailored to their needs. By tailoring your offerings to meet the specific needs of these establishments, you can establish profitable, long-term partnerships with commercial clients. Some examples of services you can offer include bulk laundry processing or uniform cleaning. Again, focus on delivering exceptional, timely services and competitive pricing to differentiate your business in this lucrative market segment. This makes it a reliable source of additional income with consistent bulk.
Diversifying your laundry services can open up new revenue streams and help you stay competitive in a rapidly evolving market. Remember that customer satisfaction remains paramount. Therefore, always focus on delivering quality service and maintaining a clean, welcoming environment to keep customers coming back.