Health
Enhance the Appearance of Your Skin with Laser Skin Resurfacing Specialists In Virginia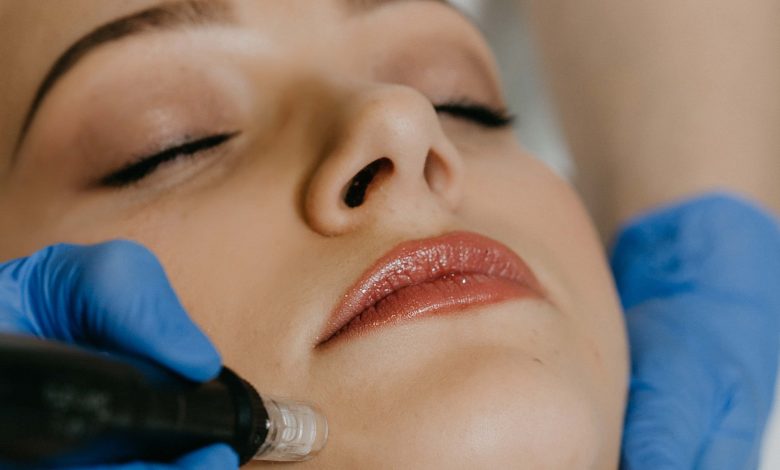 Laser resurfacing procedures can restore or enhance your skin's appearance and reduce the signs of aging, such as age spots, fine lines, and scarring. The team of professional plastic surgeons at Advanced Plastic Surgery Center, located in Arlington, VA, provides Fraxel, Clear + Brilliant laser resurfacing, and Laser Genesis treatments to help one's skin look amazing. For quality laser resurfacing in Arlington, call Advanced Plastic Surgery Center, or schedule an appointment online today.
What Is Laser Resurfacing?
         Laser skin resurfacing is a modern aesthetic treatment that utilizes laser energy to restore or enhance skin appearance. The heat emitted develops a deep exfoliation, causing the dry, dead layers of your skin to peel. At the same time, this heat boosts coagulation and collagen production within the deep layers of your skin to replenish and plump from the inside. The results of these treatments are a youthful and smooth complexion.
         The team of specialists incorporates cutting-edge medical technologies and innovative techniques to achieve the desired results. The fractional laser technology bridges the gap between ablative and nonablative skin resurfacing treatments using several wavelengths to target both deeper and surface layers of your skin.
What Skin Disorders Does Laser Resurfacing Treat?
         At Advanced Plastic Surgery Center, the specialists use laser resurfacing treatments to enhance the appearance of your skin imperfections. These include acne scars, skin discoloration, fine lines, age spots, and uneven skin texture. Laser resurfacing is an innovative, non-surgical treatment that can rejuvenate your skin. So, if you are worried about aging signs but not ready for an invasive procedure such as a facelift, laser resurfacing could be an ideal treatment solution.
What To Expect with Laser Skin Resurfacing?
         Your provider starts by offering medication to numb the treatment area or help you relax while receiving treatment. After which, he/she will clean your skin and give you special eyeglasses to protect the eyes during the procedure.
         When your provider is passing the laser device above your skin, patients may experience a warming sensation. This device has a built-in cooling system that regulates the skin temperature to ensure the patient is comfortable. Most patients realize a difference in the appearance of their skin after only one treatment. But, if necessary, the provider may recommend several treatments to achieve the desired results.
How To Take Care of Your Skin Following A Laser Skin Resurfacing Procedure?
         Following a laser resurfacing procedure, your skin appears reddish, and some patients might also experience mild swelling. Over-the-counter anti-inflammatory and cold compress medications are recommended to remove any discomfort. This procedure might make your skin more sensitive to sun rays; thus, patients should limit their time outside and wear sunscreen lotion daily. Depending on the extremity of your procedure, the skin might peel and flake following treatment.
         To sum up, the professional plastic surgery aestheticians and specialists are dedicated to offering patients top-quality services and an exceptional experience from start to finish. To determine if you are the right candidate for laser resurfacing, call the Advanced Plastic Surgery Center or go online to book an appointment today.