News
Draining the Bunker When Faced with Rainy Weather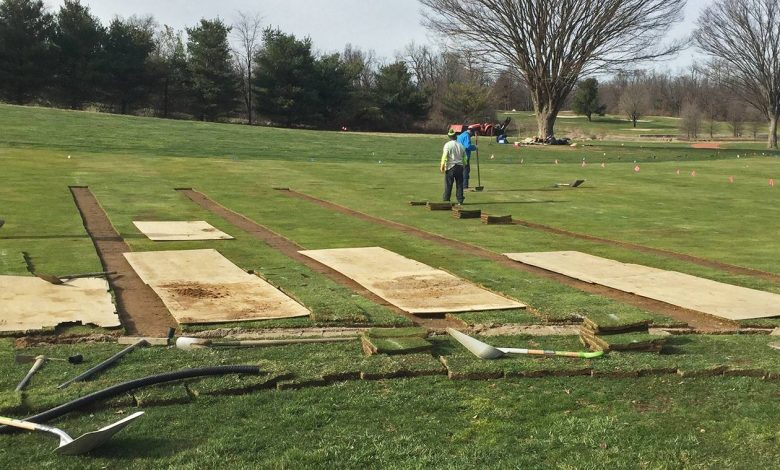 Golf is a majestic sport and when the elements are against the golfer, it is a supreme battle of the wits. Not only is the sports person holding his or her nerve against the course, the opponent, but also contending with the weather. Bunkers are a dangerous trap in any circumstances, but for those managing a golf course (whether for a professional tournament or for a public golf course) there are few things more worrying than a downpour of rain that fills up the bunkers and makes the course unplayable. Sports turf management covers a wide range of aspects, and when it comes to golf in particular, it is vital that there is a clear plan of action and strong bunker drainage equipment to help drain the bunker effectively when faced with rainy weather.
A bunker is an area on a golf course that has been designed to test the ability of a player to play a ball from the sand that it is made up of (and designed to offer that potential pitfall of the ball landing in the bunker, testing accuracy throughout a hole). Bunkers were classified as hazards up until 2019 and are now described as holes or depressions in the ground (both natural and manmade), filled with sand or similar material. A bunker can vary in shape and size considerably, as well as in depth. In most cases, you'll see bunkers close to putting greens, but are also found along fairways.
When a ball is played out of a bunker it is termed a 'bunker shot', and most golfers will call a bunker a trap as well as bunker, and the term is one of the oldest associated with the sport, going back to the 1700s.
What is the official definition of a bunker?
Technically, a bunker is a specially prepared sand area, hollowed out from the turf or soil. There are different types of bunkers, including a cross bunker that is positioned in such a way that a golfer has no choice but to cross it during the normal line of play for that particular hole, a pot bunker, or greenside bunker (adjacent to the putting green in a way that looks like it is guarding the green).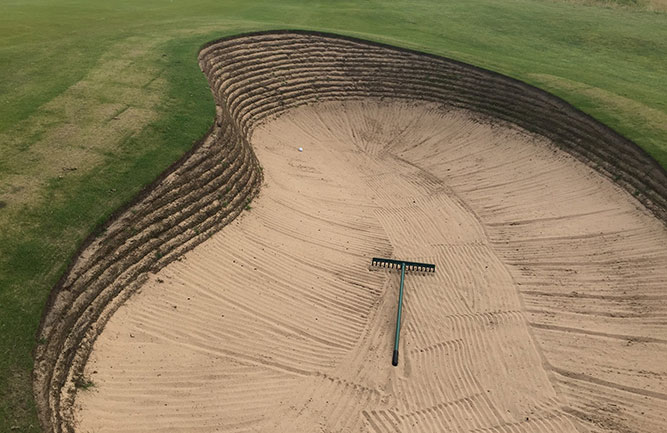 It is important to be fully aware of how the weather can affect a course. Golf course drainage is an important part of the management, with heavy rain the night before a tournament causing potential problems that are difficult to overcome. It can cause bunkers to become flooded and unplayable, but with the right course management and bunker drainage equipment, you can ensure that you are on top of all eventualities and ready to play.
You need a heavy-duty pump that can drain bunkers and other parts of the golf course, making sure that it is playable when the players arrive, no matter how heavy the downpour was the night before, or continues to be today. Working with suppliers of sports turf management equipment is important, as it means you have the best equipment to create the best courses for your players.