Health
Different Dental Services to Help Enhance Your Smile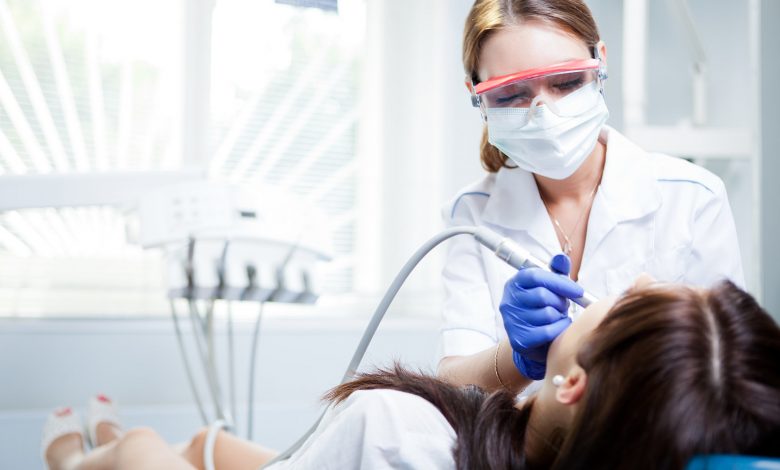 It is essential to provide dental care for your teeth by regularly visiting a dentist. Regular dental checkups are a great way to prevent, restore and cosmetically enhance your smile. At Sunshine Dental Inc., Phillip Chien DDS, and his team of highly skilled associates understand the importance of oral health care and offer various services to help you and your family maintain perfect oral health. Some of the services provided include:
 Teeth whitening is also known as teeth bleaching, are procedures that aim to improve your teeth' color by lightening their shade. Teeth whitening procedures correct discolored or stained teeth. During the procedure, your doctor will repeatedly apply a bleaching agent to your teeth to achieve maximum results. However, the results following tooth whitening procedures are not permanent.
Orthodontic procedures at Sunshine Dental aim to enhance your teeth' appearance by correcting misaligned teeth and jaws. There are different kinds of orthodontic procedures including the use of fixed or removable appliances. Some examples of orthodontic appliances include braces and headgears.
Root canal procedures are a type of endodontic treatment that involves the infected or inflamed pulp removal. The procedure begins with a thorough oral assessment of the target tooth, which includes imaging tests. Your dentist will then administer a local anesthetic to numb the area, creates an opening in the crown of the target tooth, and use a special tiny instrument to clean the pulp.  Afterward, your dentist will fill the root canal with a biocompatible material and closes the opening with a temporary filling. During your next visit, your dentist will place an artificial crown to restore your tooth's appearance and functioning.
 Veneers usually correct broken, chipped, discolored, and gapped teeth. During the procedure, your dentist will first fit the veneers on your teeth and repeatedly trim them to achieve a perfect fit. Afterward, he will cement the veneers onto the problematic tooth with veneer adhesive. Applying high-intensity light on the adhesive will quicken the hardening process.
Dental implants usually act as anchors for artificial teeth, for example, dentures. Sometimes patients lack enough soft tissue for implant placement and thus require jawbone grafting.
       

Dental Hygienist services
A dental hygienist offers preventative and educational oral services to help patients maintain proper oral hygiene. Your dental hygienist should regularly perform comprehensive oral assessments in all dental checkups to monitor your current oral status.  These dental specialists are in charge of performing dental imaging tests and screening to detect the development of specific oral concerns.
Many patients struggle with cleaning wisdom teeth due to their location, causing them to suffer from various teeth concerns. Some of the dental wisdom teeth services at Sunshine Dental Clinic Inc. include wisdom teeth removal to reduce infection risk. A wisdom teeth extraction procedure begins with your dentist numbing your mouth before taking out the tooth. The procedure usually lasts about 45 minutes.
Family dentistry is a dental practice that serves all members of a family. It works to provide primary and emergency dental care. The benefits of family dentistry are its convenience and effectiveness in providing preventative, restorative, and cosmetic dental care.
To learn more about Sunshine Dental Clinic Inc., visit their website and book an appointment today.