Health
Custom Face Mask And The New Normal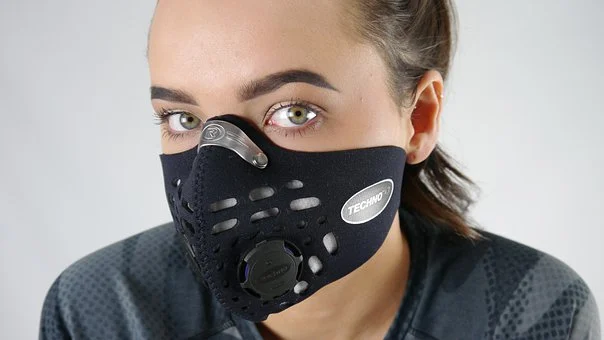 2020 has taught us a whole new way of living. A few rarely used words like quarantine and social-distancing became part of our colloquial exchanges. Covid-19 has made us (and still making) realize the importance of being flexible and accepting major changes all of a sudden.
We have accepted and adapted ourselves to the "New-normal" in every possible way. Be it online education or so-called fashion, Covid altered almost every facet of our life. Now we all know how significant it is to maintain a hygiene standard, how fatal it is to blow a candle above the birthday cake, and how unsafe it is to roam around without the face mask!
But do you know you can get custom face masks and make them a part of your fashion statement too?
The brilliant idea took shape with the increasing demand, and custom face mask manufacturer started providing what people needed the most. They needed a dash of color and vibrancy in their life. They needed to celebrate the beauty and vulnerability of life.
Face Mask: The Importance of it
Face masks help prevent the spread of any airborne infectious germs. When someone talks, coughs, or sneezes, they could release germs into the air that may contaminate others nearby. Face masks are an infection control strategy to reduce cross-contamination.
The Custom Face Mask
Initially, when we were just introduced to face masks, we had no choice but to wear those dull and boring face masks. But we humans are masters of improvisation. By using our aesthetic sense, we successfully revamped the face masks without compromising their life-saving quality. People started wearing colorful, graphically designed, and dress-matching face masks.
But it is our nature to keep pushing ourselves, to keep experimenting, and that's exactly what happened with face masks. Now, consumers can choose the material, add an extra layer, and create a signature style. Some people might look for a custom mask that is exclusively made for a certain ceremony or goes with a particular dress.
There are a lot of employers and companies who are customizing bulk face masks and requesting custom face mask manufacturers to use their company logo to create a sense of unity and notion of fighting together.
Custom face mask: Are They Safe?
Custom face mask manufacturer companies need to verify their product as per set rules and protocols. The primary need for a face mask is to work as a protective shield. So that purpose can never be compromised, no matter what. Most of the companies display their licensing details and certification on the pack. So, if you are skeptical about the safety, you should consider going through the details written on the pack.
Rounding Off
About a year ago, we had no idea about face masks, and now we are all set to gift our loved ones the face masks that they will love to wear. Feel free to go colorful and quirky with your face mask!