Health
Correct Your Vision With the Latest Cataract Surgery Techniques in Florida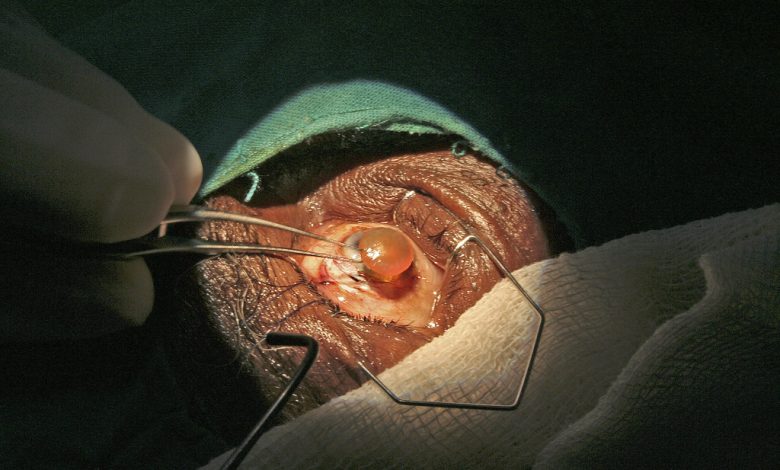 Did you know that you see through your brain and not your eyes? The eyes only act as a camera which sends the observable data to your brain. Not only is eye health essential to maintaining your vision, it also helps promote life quality. While diabetes is among the most common causes of blindness in many individuals, most eye problems are hereditary. Therefore, if your family has a history of diabetes, cataracts, glaucoma or macular degeneration, you are at a higher risk of being blind as you age. Nutritious diets that include vitamin A and C are suitable for your eye health. Wolchok Eye Associates, PA specializes in providing quality and effective eye treatments, including cataract surgery in Jacksonville, Florida. Call or book online to schedule your appointment.
At Wolchok Eye Associates, PA, the highly skilled and board-certified ophthalmologist, Stephen Wolchok, MD, dedicates his life to ensuring you receive the most exceptional eye care. He is highly knowledgeable and known for his expertise as a cataract surgeon. Dr. Wolchok uses the latest techniques for cataract surgery to deliver excellent results. Be sure to visit the practice today for excellent eye health treatments.
What is cataract surgery?
Cataract surgery is a minimally invasive procedure that replaces the eye lens with an artificial one. Where cataracts cause the eyes to be cloudy, which eventually leads to vision loss, an ophthalmologist performs cataract surgery to help correct this condition.
What are the causes of cataracts?
Cataracts usually occur due to natural changes in your eye lenses. As the proteins in your eye lenses start to deteriorate around the age 40, small clumps in the eyes are formed that make the lens cloudy. As a result, the condition worsens over time.
Cataracts can also happen due to trauma of the eye. Factors such as cigarette smoking, excessive alcohol intake, diabetes, or an eye disease surgical procedure can also lead to increased cataract growth or other cataract-related problems.
When should you consider cataract surgery?
You may not require cataract surgery immediately after diagnosis since they usually take some time to grow. The highly skilled team at Wolchok Eye Associates manages your cataracts and provides measures to slow its growth.
Suppose your cataracts cause cloudy or blurry vision that affects your daily life activities such as driving or reading. In that case, Dr. Wolchok may recommend cataract surgery.
What does cataract surgery involve?
At Wolchok Eye Associates, PA, Dr. Wolchok uses femtosecond laser removal, an advanced cataract surgery technique. For this particular treatment, he uses laser technology to perform the following:
Corneal Incision
He creates a precise surgery plan using optical coherence tomography which involves a high-tech 3D eye scan. This technique will improve control over the corneal incision placement, depth, and length.
Anterior Capsulotomy
On this step, Dr. Wolchok sets the laser to remove the front part of your lens capsule. Laser precision ensures the back of your lens capsule stays in place, as it contains the new intraocular lens. A femtosecond laser will also enhance the ideal lens placement after cataract removal.
Cataract Removal
Femtosecond laser energy allows less heat in the incision compared to more traditional methods, with the provider inserting your intraocular lens to replace your old lens as a means to correct your vision.
With Dr. Wolchok's expertise in cataract surgery enabling him to provide effective and safe cataract removal, be sure to visit the practice today for the specialized and intentional care you deserve.