Shopping
Attributes Of the Best Floor Standing Speakers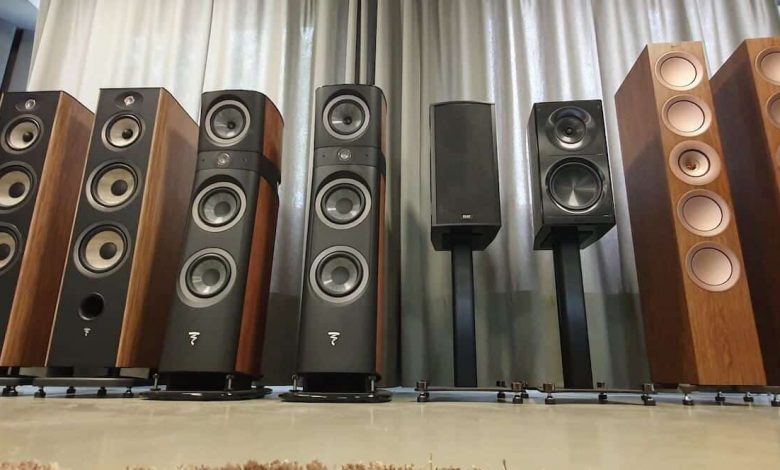 For audiophiles who love having an outstanding audio experience, floor-standing speakers are the best options to have. While it is true that there are other options, when it comes to enhancing audio, floor-standing speakers come second to none. What enables their powerful stance is their ability to combine with other high-end systems.
However, not everyone has information about them, which usually lead to difficulties in getting the best. That is true, especially to people who are only familiar with ordinary speakers. As such, anyone who wishes to have them will have a lot of work to do. From asking friends to using the internet, all of which will arguably, shed some light on the available options.
This article suggests some of the qualities of excellent floor standing speakers that will inform valuable choices. Some of their qualities include:
High-quality driver
As much as it is hard to find a speaker with all three familiar drivers – subwoofer, woofer, and tweeter – getting one with either at least two is a prudent choice. Experts recommend tweeter and any of the other two. Additionally, the drivers should be of high quality to ensure a recommended crossover. The music output quality will be of high quality and enjoyable. Before, buying be sure to consider or discuss with the seller as it makes the difference between an ordinary music experience and an excellent one.
The right size
Floor standing speakers come in different sizes, and one ought to pick the one convenient for them depending on the room's size. Depending on the room's size and possible future modifications, it is a perfect idea when a buyer goes for a speaker that will fit in the room. This may sound so petty but going for the right size is an aesthetic consideration that will make the room where the speaker will rock more functional. It is also crucial to note that the size of the speaker will not determine their prowess.
The best output
Speaker strength is in watts and ohms. These two measurements of power are crucial considerations for audiophiles who want high-quality speakers. As much as the whole set may include a couple of speakers integrated into one package, the wattage of each should be high and convenient for the type of music the owner needs. High watt for bass speakers will give deep and intense output as compared to lower ones.
On the same point, the regulating buttons dictate the quality of the music at one time. While some sophisticated speakers can have an auto-detect and tune to fit the music genre, others may include a manual tuner. So, choosing based on this will also inform an excellent experience.
Fair price
While fairness in price can be debatable, other factors will indeed determine the worth of the speaker. Above all, it is prudent that a buyer compares prices on different websites or sellers to see the range. It is also good to note the essence of price and cost, with the former dictating what someone pays for now, while the latter is what the user will pay for in the future.