Business
Artificial intelligence Is The Next Frontier of Improving Underground Mining Operations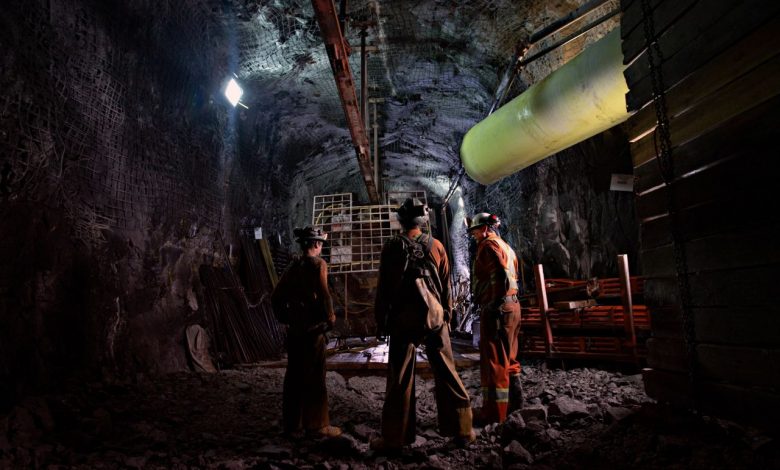 Artificial intelligence remains the new frontier of underground mining operations and this doesn't mean filling up your mine with a series of drones. The latest in machine learning algorithms are working to manage patterns in data collection and make sure that problems can be predicted before they occur.  Improving the efficiency of your mine and working to pull patterns of the data that you are collecting can make sure that proper predictive analytics and historical data can be collected for improving the system.
Some of the latest systems that have been developed in artificial intelligence are working to improve mining safety and costs associated with the mining process. A great example is using mobile equipment that provides ongoing data about all of the equipment running throughout a mine. The system itself can predict issues within two weeks before they happen. They have alarms based on the average equipment lifespan, past data on the equipment and more. It's possible that this could prevent the chance for major repairs and continue to intervene before there are massive problems that could severely damage equipment.
Systems like this are helping mining companies to prevent disaster and to deliver small improvements in preventive maintenance rather than dealing with the fallout of a catastrophic failure.  Machine learning involves the process of gathering data and then using various algorithms to interpret the data to maximize efficiency and prevent failures.
Systems for machine learning are designed to collect a large system of data points that can be analyzed and adapted using machine learning algorithms. Each mine has a large pool of clients and by combining together the anonymized data through an AI suite, it is possible to gather insights from multiple sites and pull patterns of improvement for the whole industry.
The database that's available from systems like Newtrax are delivering plug-and-play solutions for mining sites.  Rather than having to collect years of data in order to produce a prediction algorithm, they will already have systems in place from rigorous testing and other mining sites.
If you are interested in utilizing systems like this or maximizing the AI tools that your business currently has access to, contact us today to learn more.
This post was written by Justin Tidd, Director at Becker/SMC. For nearly a half a century, Becker Mining has been at the forefront of safety, producing the best electrical control system in the industry. Becker/SMC is the industry's leader in increasingly more sophisticated electrical control systems. Most of the major innovations, design features and specialized electrical components have been developed by Becker/SMC.