News
All about Suhaas Ahuja in The Married Woman web series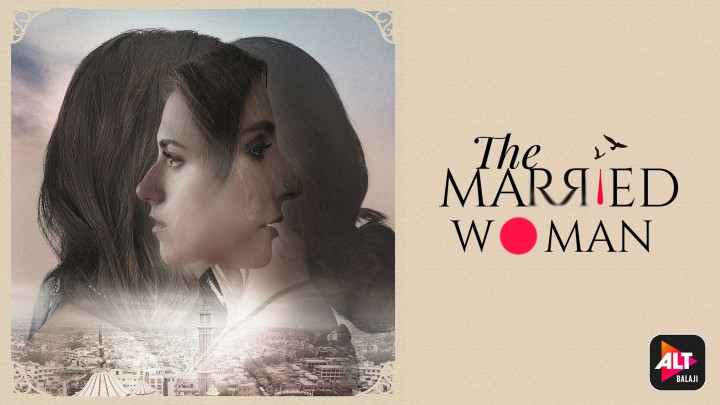 Inhe naaz hai khudpar. Ye mante hai ki ye har chiz mein mahir hai. He is the perfect man. Son-in-law. And father. Sab inko apne naam aur kaam se jante hai. Aise hai, Hemant Kapoor played by Suhaas Ahuja in ALTBalaji's new web series. Putting behind his role in Mission Over Mars (M.O.M), Suhaas is back once again in the digital space to floor everyone with a new character in the series.
Taking to Instagram to reveal Suhaas's character, ALTBalaji captioned, "Hemant. A good husband, son, father.. patriarchal and proud. Broadminded: after all he allows his wife to work. Progressive to the boot, Hemant charts new territories in his business, but alas, has no understanding of the uncharted waters of his wife's mind. As a husband and partner, Hemant has ignored many of her inner needs for too long… Now unknowingly it is he who pushes Astha to find herself.
#TheMarriedWoman Trailer streaming 13th Feb on #ALTBalaji; Episodes out on 8th March."
About Suhaas's character in The Married Woman
Gaadi. Check
Makaan. Check.
Roti. Check
The man has literally ticked off all the boxes. Hemant indeed has everything! Progressive to the boot, he is the perfect damad every mother wants. But can he be an ideal candidate for a woman? Can he keep the wedding vows? Can he become a perfect husband? Well, what can we say? Ye toh aapko hi dekhna padega! Wait until you watch him in The Married Woman web series!
About The Married Woman web series
Warning: Keep your judgements away.
                Enter with an open mind!
Ye kahani hai unn dono ki jo sab kuch piche chodkar azaad panchiyon ke tarah udhna chahate the. Set amidst the backdrop of Babri Masjid demolition in 1992, it is a beautiful story of Peeplika Khan and Astha Kapoor who fight the odds and rise above the social norms, caste, and religion. Leaving it all behind them, these two bold and beautiful women are on their path to find love and discover themselves together.
Talking about the brilliant storyline, Ridhi Dogra who plays Astha told Pinkvilla, "The Married Woman as a show is like a soft breeze. It's gentle and sensitive in handling Astha's emotions and also the various societal stereotypes and taboos. And I wish it's reflective of love and acceptance of the LGBT community because it is a story about love and acceptance of individuals over conditioning."
Watch The Married Woman online
Toh kya khayal hai aapka? Excited toh honge hi na aap? Aap hi ki tarah humse bhi raha nahi ja raha ab. Toh chaliye sab kuch chod chadh kar sathmein milkar dekhte hai iss saal ka khoobsurat dhamaka. Watch The Married Woman web series starring Ridhi Dogra, Monica Dogra, Suhaas Ahuja, Rahul Vohra, Ayesha Raza Mishra, and others streaming from 8th March. Download ALTBalaji and get started by paying only 80 paisa per day. Believe us when we say that you won't regret this. You'll see why! 😀