Travel
5 routes in India where air travel is cheaper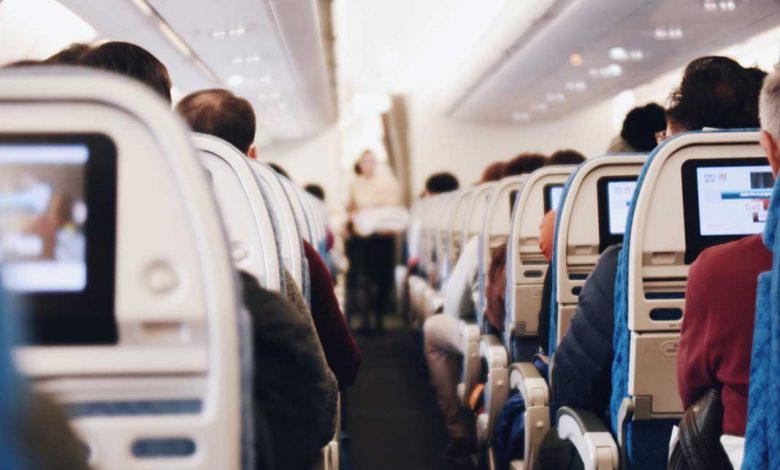 There was once a time when air travel was considered a luxury. It wasn't the most economically feasible option but as time passed, air travel became inexpensive. Additionally, with the advancement in technology, even flight booking became easier and hassle-free. Online travel companies such as MakeMyTrip etc., boomed and now have become everyone's go-to apps for booking their travel and planning their trip. Using these apps, subscribers can conveniently find cheapest flights to reach their favorite destinations. On that note, here's a look at five routes in India where air travel is cheaper and can be booked easily on MakeMyTrip.
Pune to New Delhi flight
Pune and New Delhi are two of the most popular travel destinations in India. If booked in advance, subscribers can get flights between these two cities under Rs 5000 only on MakeMyTrip. And if booked on a short notice, the prices range from Rs 6000 to Rs 7000.
New Delhi to Bangalore flight
Bangalore is again a popular travel destination in India for both leisure and work purposes. Many people fly to Bangalore and then travel from there to nearby hill stations as well. So, it's quite beneficial that air travel to the city is quite affordable, especially from Delhi. If booked in advance, then the fare comes out to be around Rs 6000 and if booked on short notice, then it stands at somewhere between Rs 7000 to Rs 9000.
Mumbai to New Delhi
Mumbai and Delhi, two of the biggest and most popular travel destinations in India, see a huge number of flyers on daily basis. People often commute between these two cities, majorly for work, and the tickets are super easy on the pocket. The tickets cost just a little over Rs 5000, if booked a month in advance, else they cost between Rs 6500 to Rs 8000.
Ahmedabad to Mumbai
Ahmedabad and Mumbai are two of the most visited cities in Gujarat and Maharashtra respectively. Traveling between these two cities is rather inexpensive and the distance is also quite short. If booked in advance, the fares can be as low as Rs 4010, but they also go up till Rs 4536 and Rs 4863 on some days. If booked a day or two in advance, the fare is nearly Rs 5800 and if booked on the same day, it goes till Rs 11,000.
Chennai to Bangalore flight
Chennai is a metropolitan city of India and Bangalore is a nearby up and coming city that people from Chennai frequently visit. The flying duration is quite short, and the ticket fare is also not heavy on the pockets. They go as low as Rs 3600 if booked in advance. Else, they range between Rs 4000 to Rs 6000.
Booking these flights on MakeMyTrip will fetch subscribers a plethora of benefits. This includes 'MMT SPECIAL' fares by MakeMyTrip that cover trip insurance and airport meal. With this voucher, you can grab a meal worth Rs 350 at the airport as you wait for your flight. You can also secure your trip and get some money back in the event of missed flight, delayed flight or cancelled flight.
Users also have various 'Hot Deals' that can be availed to reduce the cost of the flights. For example, they can use the code MMTHSBCEMI and get up to Rs.2000 instant discount on payment with HSBC. This includes no cost EMI. There is also coupon code HDFCDOM that'll fetch 10% discount on select flights. There is also an option of using MMTSUPER to get flat discount on certain flights of up to Rs 300 or Rs 350. MakeMyTrip also offers special fares for Armed Forces, Students, Senior Citizens, and those who require double seats. With these offers, users can get a pretty good deal on their tickets and fly between the destinations mentioned above at affordable costs.
MakeMyTrip is not just an app where booking flights is easy, users can also book holiday packages, buses, trains as well as hotels. There are many offers that can be availed for these bookings to make your travel enjoyable and affordable. Check out the app and find a deal that best suits your travel now!