Shopping
20 Thoughtful Gifts for Mum She Will Really Appreciate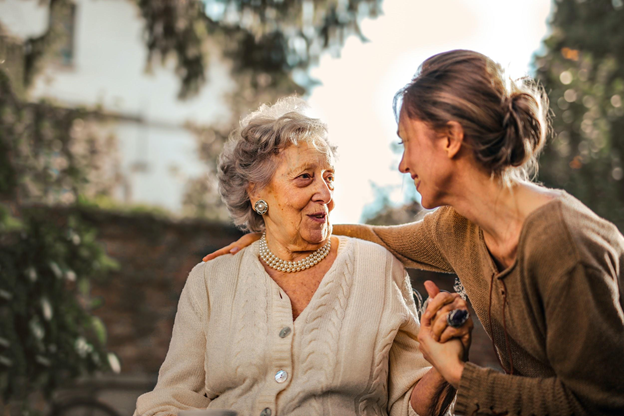 Thinking up gift ideas can be challenging, especially when it is for someone as phenomenally unique as your mother.
Year after year, we all want to lavish the best on our beloved mums, but it is tough to avoid getting the same thing every time.
Here are some great ideas for thoughtful and practical gifts to put a massive smile on your mother's face.
Photo Book
Collect memories in a dedicated photo book, where you can sprinkle in notes and specially written messages for your mother. You can follow a theme, organise photos by year or compile the very best memories you have.
Digital Photo Frame
Nowadays, there are digital photo frames that can rotate any amount of valuable pictures. You can pick the best ones to showcase and never worry about missing some out.
Curated Care Package
There are multiple ways you can make your mother happy, but you do not have to choose just one. Get some comforting items and put them all in one package as the ultimate gift.
Bath Bombs
Everyone deserves a long and luxurious bubble bath, especially our hard-working mothers. Get her some luxurious bath bombs to heighten her relaxing bath experience.
Quality Cookware
Surprise your mother with a set of good cookware that will last and help prepare beautiful meals for years to come.
A Homemade Meal
You can also opt to cook a special meal for dear mum. Whether it is for breakfast, lunch, dinner, or just a simple tea service, you can go above and beyond by adding some TLC into the recipe.
Aromatherapy Set
Help your mum get some much-needed relaxation by gifting her aromatherapy set to soothe the senses.
In-House Spa
Better yet, you can come up with a home spa experience for mum. You can treat her to a neck massage, manicure and pedicure, along with other unique experiences with just a few essential items.
Yoga Mat
With mothers being busy women, yours might benefit from yoga lessons to help get more exercise. Remind her of your presence and support by getting her a yoga mat for her classes.
Soothing Lotion
Help your mother keep her skin smooth and hydrated by getting her some good lotion. There is a wide variety to choose from too, from body lotion, hand cream to nail cream.
Sleeping Mask
Everyone needs good sleep. To enhance your mother's sleeping experience, buy her a comfortable and soothing sleeping mask so that she can get the rest she deserves.
Book Subscription
Why not get her a book or magazine subscription? Whenever she is reading, she will remember this gift from you, too.
Succulents
Bring nature into your mother's life by gifting her some fresh green succulents. These plants are straightforward to care for.
Carpet Cleaning
If your house has carpets, it is a known fact that they are a huge chore to clean. Help tick that tasks off your mother's to-do list by getting the carpets cleaned by a Canberra-based carpet cleaner instead!
Coffee Machine
Home-brewed coffee is a beautiful experience, helping you wake up and have an excellent start to your day. Let mum have this every morning by getting her a good coffee machine.
Hair Wrap
Getting your mother a hair wrap is a practical and thoughtful idea that you should consider.
Tea Infuser
If your mum's a tea person rather than a coffee person, you can buy her a cute tea infuser. This way, her tea will be steeped to perfection every time.
Personalised Journal
Journals are a classic gift for everyone. However, you can personalise this experience by having your mother's name embossed on the cover. To add to this, you can even start writing some memories or thoughtful messages before gifting.
Thermos
Mums are busy bees, and it is easy to forget about freshly brewed beverages that are then left to cool. Ensure your mum gets her piping hot cup of comfort by buying her a thermos or flask mug.
Popcorn Maker
Movie nights are great for the entire family. Help your mother prepare popcorn easier by getting a popcorn maker. That way, more time is dedicated to movie watching and having fun.
Image Pexels License CCO